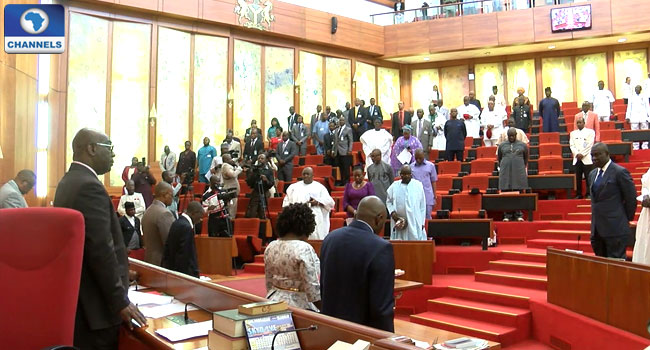 The Sexual Harassment in Tertiary Educational Institutions Prohibition Bill has passed the crucial second reading in the Senate.
The bill specifically makes it a criminal offense for any educator in a tertiary educational institution who violates or exploits the student-lecturer relationship for sexual favours.
It is a bill which is sure to capture the attention of Nigerians and sponsored by Senator Ovie Omo- Agege.
He is seeking tighter statutory protection for students against sexual hostility and all forms of sexual harassment in tertiary institutions.
The bill also stipulates as offenses, solicitation of sex or sexual advances by lecturers which result to intimidation, hostile or offensive environment for students.
The bill enjoyed the support of majority of the lawmakers.
After the debate, the bill was sent to the Senate Committee on Judiciary for further legislative work before a public hearing on the bill.