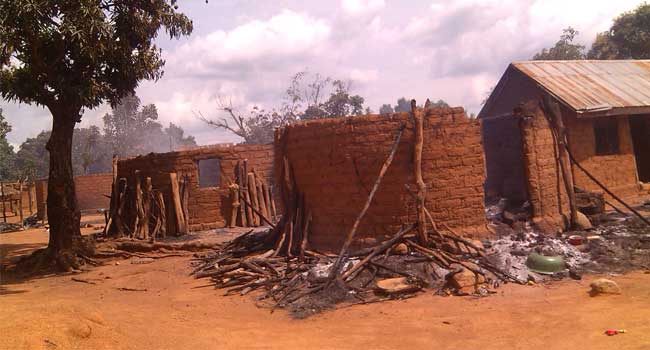 Representatives of Benue communities are demanding the sum of 100 billion Naira as compensation for victims of suspected herdsmen attacks in Benue State.
They put up this demand at a public hearing organised by the House of Representatives Committee on Police Affairs.
The one day public hearing was to look at the alarming influx of unidentified herdsmen into Benue State and the threat to life and property in the state.
Different community groups from the state, the Police IG and the Deputy Governor of Benue State gathered to make their contributions.
The efforts of the Police so far and the intervention of the federal government in combating the situation was on the front burner.
The committee heard from the Inspector General of Police, Solomon Arase, who highlighted some of the steps being taken to address the crisis.
He said that they have apprehended some persons and investigations were ongoing.
While representatives of the community groups suggested how the situation can be managed, the Deputy Governor of Benue State, Benson Abounu, also put forward the measures recommended by the state government towards resolving the issues.
The lawmakers sympathized with the people of Benue State and appealed to the representatives of the community groups to let peace reign while efforts are being by the government made to bring the situation under control.