Labour Leaders Arraigned In Oyo For Alleged Disruption Of Public Peace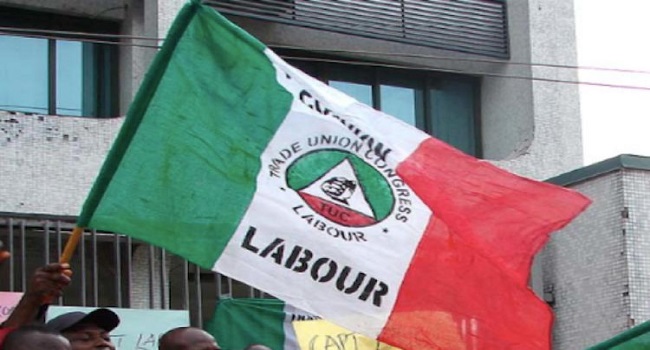 Police have charged seven labour leaders in Oyo State after they were arrested as a result of crisis between the Oyo State government and the Nigeria Labour Congress (NLC) on the issue of return of schools to private sector.
The NLC leaders were arrested by the Police in Ibadan on Thursday.
The Chairman of the Oyo State chapter of the NLC, Waheed Olojede and six other members of the congress were arraigned on a six-count charge of disruption of public peace and vandalism of public property.
The seven labour leaders, who appeared before Chief Magistrate Jamiu Adebisi of an Ibadan Magistrate Court-Three, were, however, granted bail.
Some leaders and members of the union, including members of civil society groups in the state, converged on the Magistrate Court in Iyaganku to condemn the infraction of the right of their leaders while police men barricaded the two entrances to the court.
Counsel to the defendants, Mr Olutayo Oyewale, had filed an application, requesting for their release on bail since the offence they were charged with was bailable.
Mr Oyewale stressed that the least punishment for such offense was a month in detention.
They therefore urged the court to refrain from being used to pervert justice, since those arrested and arraigned had secured police permit before embarking on their procession.
Chief Magistrate Adebisi said section 35, sub section one of the Nigerian Constitution recognised the right of an accused person to bail until conviction.
He, therefore, granted all the seven labour leaders bail in the sum of 200,000 Naira and two sureties in like manner, who must be gainfully employed, possess National Identity Cards and have three years tax clearance.
The case has been adjourned till June 24 for both parties to present their witnesses.