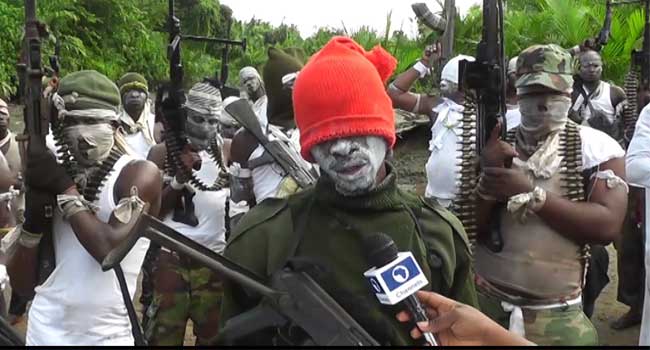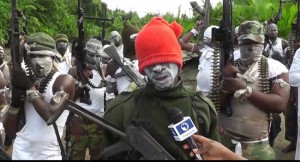 A militant group, Bakassi Strike Force, has asked the Federal Government to fulfil promises made to the displaced people of Bakassi.
The Bakassi Strike Force is another group in Nigeria's Niger Delta region, comprising indigenes of the Bakassi whose homeland was ceded to Cameroon.
The group, which constitutes youths from Akwa Ibom and Cross River states said government must honour the agreements reached.
They made the appeal in an exclusive interview with Channels Television at the Esuk Mba creek in Akpabuyo Local Government Area of Cross River State.
In an earlier interview, the group had condemned in totality, the activities of the Niger Delta Avengers in blowing up pipelines, saying that the attacks have a retrogressive effect on the economy of Nigeria.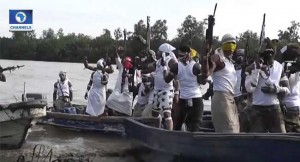 However, the leader of the group, Simple Benjamin, said that the Federal Government should listen to the agitations of the Niger Delta Avengers.
According to him, there is no struggle without a reason and so, government should adopt the approach of the American Ambassador to Nigeria who is an advocate for dialogue as war alone cannot solve their problems in tackling the issue.