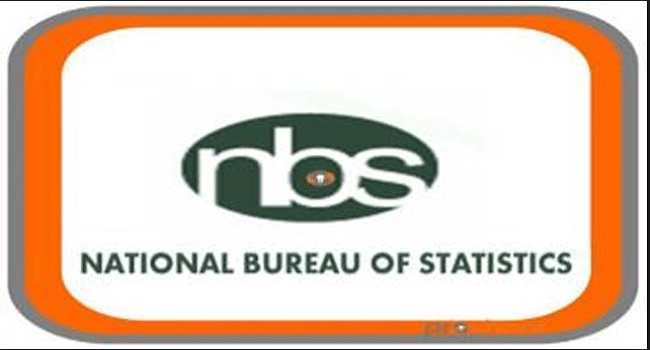 Nigeria's headline inflation increased by 16.5% in June from 15.6% in May, as the rate continues to increase for the fifth consecutive month.
According to the National Bureau of Statistics, the 0.9% increase is attributed to a rise in energy costs, imported food items and related products.
During the period, the food index rose at a faster rate of 1.4%, month-on-month due to increase in the prices of meat, vegetables and cereals.
While the urban index also jumped 11.9% in June, the corresponding rural index increased from 10.4% to 10.9%.
Meanwhile, the Nigerian stock market's benchmark index dropped by 25 basis points to 28,733.90, while the market capitalisation fell by 25 billion naira to 9.86 trillion naira against Friday's figure, as the market reacts to the country's June inflation data, and financial markets illiquidity.
However, investors' appetite for stock remained moderate as a total of 315.5 million shares worth 1.72 billion naira were traded in 3,976 deals at the close of session.
Skye Bank topped the lead of the most actively traded stock with a whopping 138.2 million shares followed by FBN Holdings and UBA.
On the price table, Skye Bank was also the major price advancer in a list of ten, with a 10% increase to its share price, followed by Forte Oil and Nigerian Police Microfinance Bank.
And on the flip side, Law Union and Rock Insurance led 23 other decliners including Wapco and Arbico, down by 8.33%.