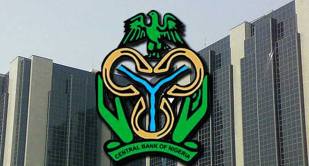 The Central Bank has advised Nigerians at home and in the diaspora to beware of activities of some unlicensed International Money Transfer Operators (IMTOs) in Nigeria.
The CBN explained that this warning has become necessary due to the activities of some unregistered IMTOs, whose modes of operation are detrimental to the Nigerian economy.
All financial service providers in Nigeria are required to be duly licensed in order to protect both customers and the financial system as well as to ensure the credibility of financial transactions.
The apex bank warns that it will not condone any attempt aimed at undermining the country's foreign exchange regime.
In the meantime, the CBN is planning to raise 245.18-billion-naira worth of treasury bills at an auction.
The bills will have maturities ranging between three months and one year.
The sum of 45.18 billion naira will be issued in three-month debt, 80 billion naira in the six-month paper and 120 billion naira in the one-year bill.
Results of the auction will be published on Thursday.