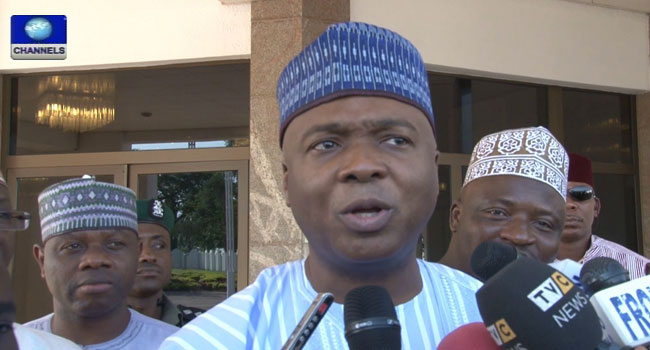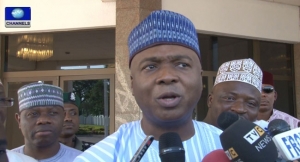 Senate President, Dr. Bukola Saraki, has called for the probe of the purported recruitment of Boko Haram terrorists in some Internally Displaced Persons (IDPs) camps in northeast Nigeria.
Dr. Saraki asked various security agencies not to treat the rumours with levity but to urgently investigate the issue and unravel those behind the menace.
He made the call on Wednesday in Abuja in a statement by his Special Adviser on Media and Publicity, Yusuph Olaniyonu.
Senator Saraki stressed that it has become necessary for Nigeria's intelligence outfit to take such rumours seriously with the aim of curtailing the untoward development.
He cited the example of the Islamic State (IS) that has been recruiting members from European refugee camps and that of the Kenyan government that had to shut down the world's largest refugee camp because the Al-Shaabab group was also using the place to train and recruit young people as extremists.
The Senate President re-emphasised that it is important Nigeria takes the rumours about Boko Haram recruiting from IDPs camps seriously.
He also restated his call for a more holistic investigation of the alleged diversion of materials meant for the IDPs in the previous week.
Dr. Saraki stressed the need for a better coordinated response by the Federal Government to the situation in the northeast, in order to secure aid and funding from international partners.