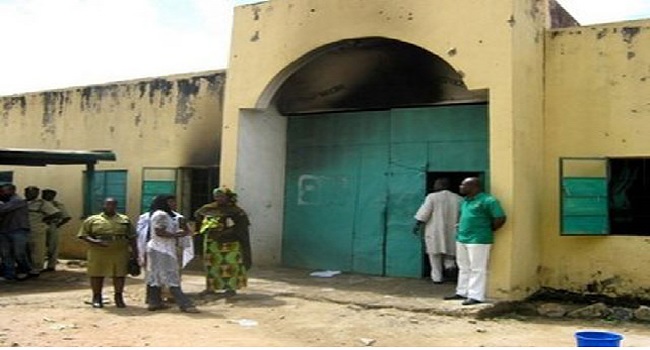 The Nigerian Prisons Service and the Benue State government have taken steps to prevent the rising cases of jail breaks across Nigeria.
Both stakeholders have resolve to increase surveillance and construct more cell blocks at the Makurdi prison in the Benue State capital, north-central Nigeria.
The Comptroller of Prisons in Benue State, Mr Peter Pevigo, told Channels Television that the joint security committee was contributing maximum armed personnel to counter any jail break attempt in the state.
He pointed out that long period of awaiting trial and prison congestion were major causes of prison riots and jail break attempt.
On his part, the Benue State Deputy Governor, Mr Benson Abounu, promised to ease the pressure on the existing prison facilities, hoping that the judiciary would complement the government's effort by addressing the challenges of prison congestion.
He acknowledged that 117 inmates were sharing a single cell built to accommodate only 36 prisoners.
Mr Abounu disclosed the government's plan after a working visit of the Benue State Exco members to the Makurdi prison, to donate 200 mattresses and 400 plates to the inmates.