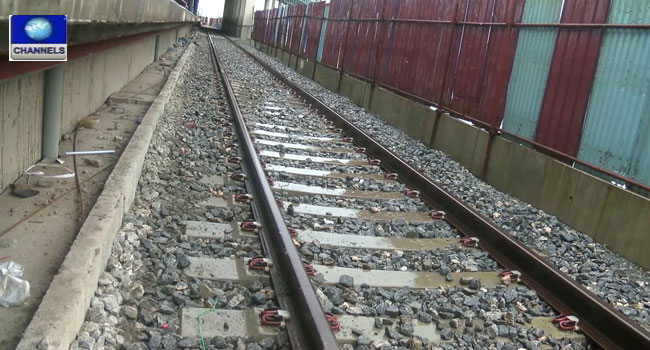 Abuja residents who look forward to having a functional railway line as alternative means of transportation within the city next year, may have their hopes dashed.
This is because the Abuja Light Rail System project expected to provide alternative means of transport is at the mercy of vandals.
A tour of the facility by Channels Television show that unknown persons are digging up and carting away communication cables buried along the rail tracks.
The Minister of the Federal Capital Territory (FCT), Mr Musa Bello, noted that "cables are being vandalised" adding that "two weeks ago, vandals dug out cables and cut them off.
"This is something government cannot do alone, because we have deployed members of the civil defence along the tracks and in the city, but citizens also have to be conscious of that", he said.
According to him, the stretch of roads from airport to barracks will all be completed., even as he pledged that the Abuja light rail project, which is now 70 per cent done would be completed by December 31, 2017.
The Minister noted that his plan was to upgrade the slums in Abuja through urban renewal programme and not to demolish them.
The cables, which have already been replaced, are to serve as tools for communication across the trains and various stations.
Technical Head of Supervisory Team, Valentine Obumeyan declined to comment, maintaining he does not have clearance to do so.
The first phase of the project which is said to be about 70 percent complete will link the Nnamdi Azikiwe International Airport with Abuja city centre.