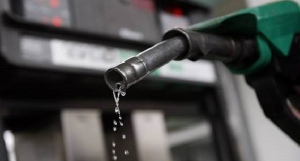 Former Group Managing Directors (GMDs) of the Nigerian National Petroleum Corporation (NNPC) say the petrol price cap of 145 Naira per litre is not harmonious with the liberalisation policy of the Federal Government.
A statement by the NNPC'S spokesman Mr Garba Mohammed, said the 145 Naira per litre price cap did not go well together with the liberalisation policy when factors such as the foreign exchange rate, crude cost and Nigerian Ports Authority charges remain uncapped.
The former NNPC GMDs made this position known at the end of a one-day meeting put together by the NNPC'S Group Managing Director Dr Maikanti Baru.
The stakeholders are also expressing concern over the declining production level of crude oil in Nigeria and its consequences on the environment and the nation's revenue.
They pointed out that if the current situation was left unchecked, it could lead to the crippling of the NNPC and the nation's oil and gas sector.
The stakeholders are also worried about the level of the NNPC'S debt profile and advised that, as a matter of urgency, the NNPC should establish the true state of its current financial status and immediately decide on the most appropriate capitalisation model.