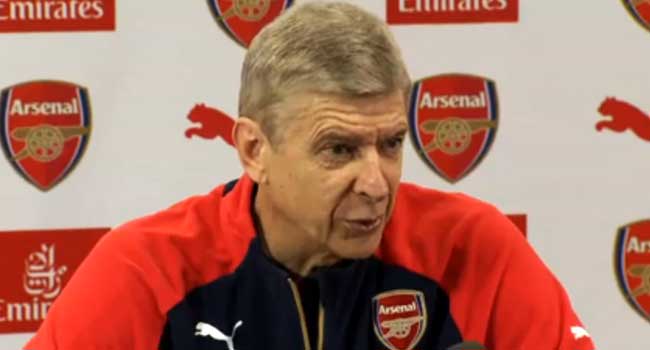 Arsenal Manager, Arsene Wenger accepts Nicklas Bendtner will have a point to prove, and says his side will be wary of the threat he poses in Tuesday night's EFL Cup clash at Nottingham Forest.
The Denmark international spent nine years at Arsenal and Wenger said that the former Gunner is quite different to public perceptions of him.
"It was a surprise to me that Nicklas signed for Nottingham Forest, but at some stage he needs to restart his career," the manager said. "You have to adapt and we are in a job where we have to show we are able to put our effort in everywhere and compete.
"Sometimes when you are a player of his quality, you just need an opportunity. We know he is a top-quality player, but he needs to play.
"He was very young (when I first saw him), 16 or 17 years old and I thought he was very interesting because he has a good technique, good stature, good pace, good in the air, good link play – he had it all in the locker.
"He had good periods in his career, and then periods when it went less well for him. He could explain it better as to how he assesses his career because he is an honest guy.
"When he makes mistakes, he is big enough to say it is his fault. Sometimes it was not his fault but you felt he had it all in the locker to make a fantastic career.
"Yes, the perception people have of him is that he is overconfident, but I don't think so. He was sometimes impatient when he was with us. Sometimes he was disappointed not to get the chance and you can understand that.
"It is difficult – I am not here to judge people. Sometimes you manage to get it, and sometimes we do not find the key. Then you have to leave the key to someone else who has the potential to find it.
"Of course he has a point to prove. He's playing at a level he is not used to. But he did start his career at this level at Birmingham City with Steve Bruce, where he did very well. Nicklas is humble enough and focused enough to show he can fight again."