ASUU Criticizes Amendment Of JAMB Act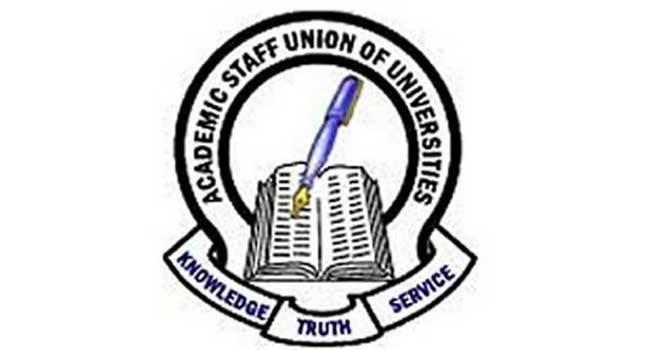 The Academic Staff Union of Universities (ASUU) has criticized the ongoing amendment of the Joint Admission and Matriculation Board Act, describing the process as erroneous and capable of hindering the development of the universities.
The union also described the application of the Treasury Single Account on the universities as inimical to the wellbeing of the institutions.
The President of the ASUU, Professor Biodun Ogunyemi, stated this at a press conference on the state of the nation in Abuja.
The union however okays the decision of the National University Commission (NUC) to scrap pre-degree and diploma courses from Nigerian universities.
Although ASUU is silent on whether it will embark on a nationwide strike or not, the leaders of the union said that they would network with other unions to see how best to engage the government on the issues they have raised.
The Nigerian Senate had on October 13, recommended the extension of the validity of JAMB examination results for three years from the date of the examination.
Federal lawmakers took this decision to amend the JAMB Act after the Chairman of the Committee on Tertiary Institutions and Tetfund, Senator Jibrin Barua, read the report of the committee which was mandated to work on the act.
The Registrar of JAMB, Professor Ishak Oloyede, has also called on the Nigerian Senate to suspend the amendment of  the JAMB Act, explaining that the bill was a product of acrimony and if passed would be counter-productive.
3-Year Validity
The recommendations of the Senate committee include mandating a three-year validity period for JAMB results. This would ensure that a candidate who meets the requirements for admission and is duly qualified shall remain so qualified for three years.
The committee also recommended that a candidate awaiting admission shall be given preference in the succeeding year over fresh applicants who shall only become eligible when the backlog has been cleared.
The committee also recommended that the matriculation examinations conducted by the board shall be the sole examination required for admission and entry into all universities, polytechnics and colleges of education to the exclusion of any other institution or body.
The Senate approved all the recommendations.