Volunteers Bemoan Harsh Conditions Edo IDPs Face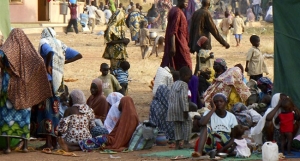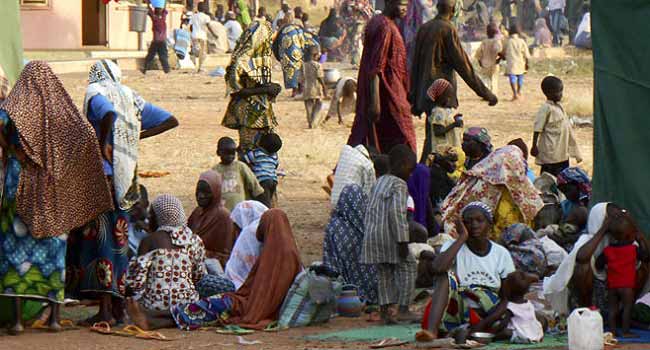 The overseer of the International Christian Centre (ICC) In Uhogua, Edo State, Folorunso Solomon, has expressed sadness over the harsh conditions currently being faced by the Internally Displaced Persons in his organisation's care.
Mr Solomon says although a lot of things are yet to be put in place, there have been various past donations from the government and other agencies have provided more hostels, as well as classroom blocks which have slowly helped in upgrading the place.
He lamented, however, that in spite of the face lift at the centre, the challenges seem far from being over, and opined that the current economic recession could be responsible for the drought in supply of relief materials.
So, he urged the Federal Government to be more prudent with funds allocated for the care of IDP's.
A volunteer at the centre since 2005, Linda Shulz, highlighted some troubles experienced so far.
She stated that the centre needed more food. "We are very many, even sometimes if we have foodstuff, within few days everything is finished".
She also pleaded for more staff who would serve as caretakers, especially for the children, "to cook and teach them in our school," she said.
Shulz, however, praised the government's previous efforts while pleading that they should not be tired of doing more.
"Government should monitor its efforts in making sure that what they are releasing is getting to those they are giving it to.
"This is because I know the problem is enormous and the responsibility that is thrown on the shoulders of government is quite tasking and demanding.
"We still have a lot of people here, of course there are many who no longer have families, so those of us that are here, the government and everyone have to care for them, give them good education, make them learn skills and prepare them for the future," she added.
The IDPs who have since been displaced from their states as a result of the insurgency in the north-east of Nigeria, have come to accept the place as home, having been under the care of the ICC since 2012.
The healing of scars from the loss of family members to insurgency in their temporal abode has also been a gradual process.