Arsenal Crush Sunderland 4-1 In League Match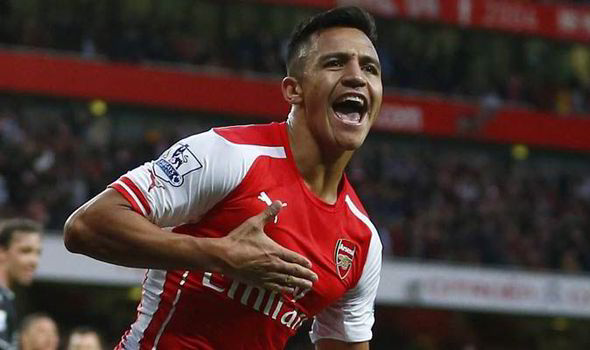 Arsenal defeated Sunderland 4-1 in an English Premier League match at the Stadium of Light on Saturday.
Arsene Wenger's side displayed another brilliant performance on the road with fit-again Olivier Giroud and Alexis Sanchez staring.
Alexis Sanchez set the pace for goal scoring as he utilised Alex Oxlade-Chamberlain's assist in the 19th minute.
The Gunners maintained the lead till the end of the first half and some minutes after the second half before Jermain Defoe levelled the scores for David Moyes' side from the penalty spot.
Oliver Giroud subsequently set Arsenal on the lead once more and later added another within six minutes.
In a space of two minutes, Sanchez netted his second goal to secure the victory for the North Londoners.
Arsenal went on top of league table but returned to second place after Manchester City delivered a similar result, by ruthlessly trashing West Brom 4-0 away.
The trio of Man City, Arsenal and Liverpool have with 23 points from 10 matches but City are ahead on superior goal difference with Liverpool in third place.
Meanwhile, Sunderland are last on the table with two points from 10 games.