EFCC Re-Arraigns Former Governor Orji Kalu In Lagos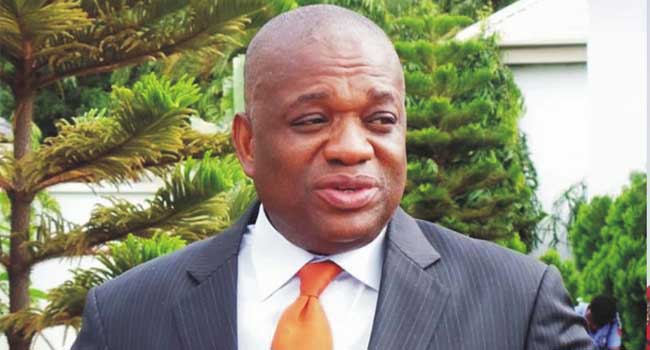 A former Governor of Abia state, Mr Orji Kalu, has been docked at the Federal High Court in Lagos, answering alleged corruption charges by the Economic and Financial Crimes Commission (EFCC).
It is, however, not clear what specific charges the former governor is facing at the Lagos court.
He had been previously arraigned before the Federal High Court, along with two other people.
They were in that instance accused of diverting about 3.2 billion Naira from the Abia government's treasury.
The court adjourned the case till December 6, 2016 for commencement of trial.
In March, the Supreme Court had ruled that the EFCC could prosecute the former Abia Governor, ruling that the anti-graft agency had established prime-facie cases against the defendant.
The former governor was accused of laundering and illegal diversion of public funds of about 5.6 billion Naira.
Mr Kalu was said to have perpetuated the fraud between 1999 and 2007 while he was the Governor of Abia State.