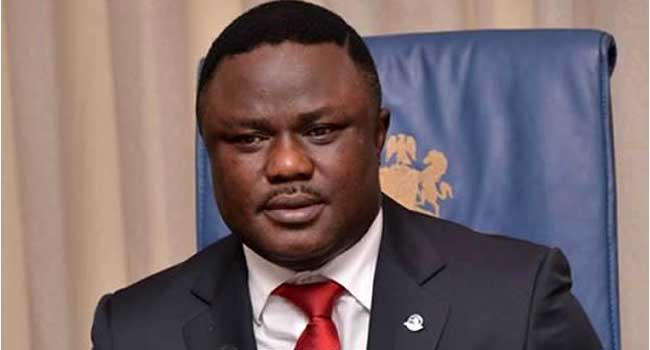 In a bid to curb the insecurity challenges in the state and ensure a smooth and crime-free 2016 carnival, the Cross River State Governor, Ben Ayade, has donated 160 vehicles to security agencies.
Speaking at the presentation of the vehicles to service chiefs in the state, Governor Ayade said that the quality of vehicles donated was an indication of the level of safety and security that would be provided for Cross River state residents.
He noted that the establishment of the homeland security is a determined commitment to address headlong, the issues of insecurity in the state.
"We have created an opportunity for everybody to come to Calabar for the carnival and end of 2016 but as you do so take a look at the array of vehicles that are here. That tells you of the level of security, level of safety that you would enjoy once you come to Calabar.
"We actually have the homeland security; the homeland security is a team of trained young graduates trained in the scheme of security, protection of lives and properties.
"They would be working in collaboration with the Nigerian Police and the armed forces to ensure peace, tranquility, safety of lives and properties all through the yuletide, carnival and indeed beyond."
In his response, the State Security Adviser, Jude Ngaji said: "Today is a day of wonder because we are experiencing this kind of thing in the history of Cross River state.
"With this donation, coupled with the dynamic security alert governor and the proactive service commanders in the state, all the bad guys will have no choice but be on the run out of the state," he said.
Speaking on behalf of the Service Chiefs, the Cross River State Commissioner of Police, Jimoh Ozi-Obeh, thanked the Governor for the worthy donation and gave the assurance that his mandate of a crime-free Cross River state would be fulfilled.
He promised that the security agencies would not fail the state and the Governor.