Channels Television Closes Nigerian Stock Exchange Trading
Nigeria's leading broadcaster, Channels Television, on Wednesday, closed trading at the Nigerian Stock Exchange.
This was part of a week-long line up of events to celebrate the station's 21st anniversary.
Channels Television began the daily reportage of the domestic stock market and the entire financial markets in April 1996, just about a year after it started operations.
Over the past two decades, the broadcaster has been an integral part of Nigeria's market evolution, and development, covering the automation of the stock market, the banking sector, and the ongoing transformation of the entire financial system.
The closing gong was sounded by the Chairman of the Channels Media Group, Mr John Momoh, at 2:30 pm.
Mr John Momoh in his address of  welcome, said, "today is a great day for us. It is a very significant day in the sense that it is serving as a pivot for the celebration of our 21st anniversary".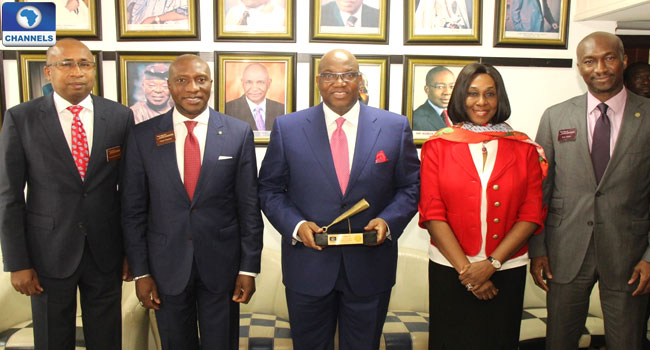 According to him, "it is the first time on this stage, not the first time on the floor, I have been here 20 years ago, in 1996.
"It is more like déjà vu for me."
He went on to assure the Nigerian Stock Exchange of continued partnership in order to realise the kind of economy that the nation envisions.
CEO Nigerian Stock Exchange, Oscar Onyema, also congratulated the management and staff of Channels Television for its efforts over the years and for emerging as the best Television Station for the year, for over 10 years.