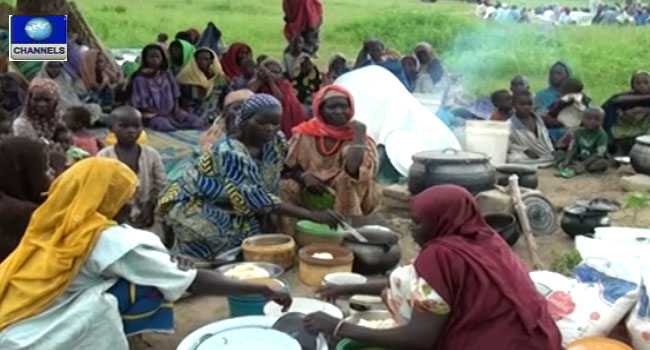 The United States has announced about $92 million in additional humanitarian assistance to people affected by the ongoing conflict and severe food insecurity in Nigeria and throughout the Lake Chad Basin region.
With this announcement, the United States is providing at least $291 million in humanitarian assistance since the 2016 fiscal year to people affected by the Boko Haram-related conflict and the related humanitarian crisis.
A statement by the U.S. Agency for International Development (USAID) revealed on Tuesday that the U.S. has continued to be the single largest humanitarian donor to the region.
"This new funding to United Nations and NGO partners will help tens of thousands of people receive critically needed humanitarian assistance, including food, water, shelter and services to address acute hygiene, protection, and nutritional needs."
In Nigeria, Niger, Cameroon and Chad, the conflict has left more than 6.4 million people in need of emergency food assistance and displaced 2.6 million people.
The U.S. estimated that an additional $1 billion was needed to meet the humanitarian needs of the people in 2017.
They called on other donors to contribute additional humanitarian assistance for the millions of people in the region whose lives have been affected by Boko Haram insurgency.