French Court Convicts IMF Chief, Christine Lagarde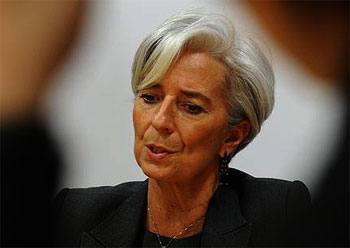 A French court has found International Monetary Fund Chief, Christine Lagarde, guilty of negligence in approving a massive payout of taxpayers' money to controversial French businessman, Bernard Tapie.
In 2008, as French Finance Minister, she approved an award of 404 million Euros to Mr Tapie for the disputed sale of a firm.
The French court convicted the head of the International Monetary Fund and former government minister, who had faced a 15,000 Euros fine and up to a year in jail.
The court, however, decided Lagarde should not be punished and that the conviction would not constitute a criminal record.
Accused of allowing the misuse of public funds, rather than actual corruption, she could potentially have been sentenced to a year in prison.
The IMF in a statement says it will meet to consider the latest developments in France.