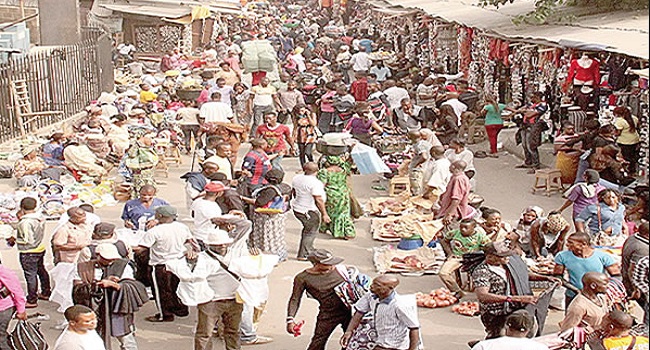 Enugu State House of Assembly has urged the State government to order the closure of the livestock market popularly known as New Artisan Market in Enugu metropolis.
The call became necessary following a report presented to the House at Wednesday's plenary by the Committee on Works, Lands, Housing and Urban Development.
The Chairman of the Committee, Honourable Sunday Uduokoye, had on Monday led some lawmakers on a visit to the market, following the alleged killing of a police officer on Saturday, December 17, in a fracas between the Police Anti-cult Squad and tricycle riders.
Presenting the report, Honourable Udeokoye alleged that the livestock market was being used for hard drugs' peddling and as criminals' hideout among other illegal acts.
Prayers For Closure
In their remarks, the House Deputy Speaker, Donatus Uzoagbado, and other lawmakers said it was illegal for a market to be designated in an area that was not captured in the initial capital plan of the state.
Another member of the Assembly, Johnkevin Ukuta, also blamed the high level of criminality in the market on the nonchalant attitude of law enforcement agencies in the state and urged them to brace up to their mandate.
After various contributions and deliberations, the House unanimously supported the call for the closure and relocation of the market.
The lawmakers also proposed that a panel of inquiry be setup to investigate the incident that led to the said killing of the police officer.
In another development, Honourable Udeokoye presented a report on the committee's findings during a visit to the proposed site for a monorail station at Amechi-Akwuke – Amagu-Agabe.
He said it was found out that there was massive encroachment on the land, as individuals have illegally erected structures and run businesses on the said land.
The committee recommended that the land be reallocated to the Enugu State Housing Development Cooperation.