Southern Kaduna Attacks: Police To Set Up Mobile Unit In Kafanchan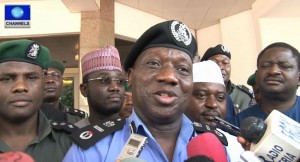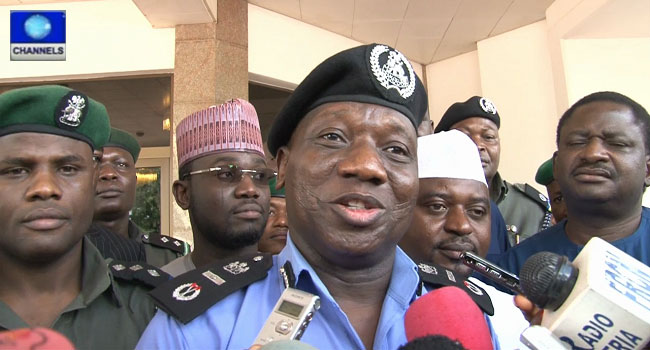 The Nigerian Police Force says it will set up a Mobile Squadron Unit in Kafanchan, as part of efforts to stop the frequent attacks in the southern part of Kaduna State.
The plan was announced on Saturday by the Inspector General of Police, Mr Ibrahim Idris, during a fact finding mission to Kafanchan, headquarters of Jema'a Local Government Area in the northeastern State.
Mr Idris, who also inaugurated a committee to investigate the recent attacks on Goska, Ninte and other villages in the area, vowed that perpetrators of the attacks would be fished out and prosecuted accordingly.
Many communities have come under attack by gunmen suspected to be herdsmen in the southern part of Kaduna State in the past eight months.
The attacks have claimed several lives and property, with thousands of people sacked from their homes.
After a tour of the communities attacked by suspected herdsmen, the Police boss met with the villagers and leaders of the Fulani community. At the meeting, however, a mild disagreement ensued between them, as to who was responsible for the attacks. While some blame the traditional leaders for the unrest, others accused politicians of being responsible.
Addressing the people, Mr Idris noted that the wanton destruction of lives and property in the past months in southern Kaduna had more of a political than religious undertone.

He commiserated with those who had lost loved ones and properties to the unrest, but added that the situation had been blown out of proportion.
"From the discussion I had with Kaduna State Governor, Malam Nasir El-Rufai, we have decided to station a mobile police base in Kafanchan.
"We are here to see things for ourselves so that we have a lasting peace in the whole area," he said.
The IG said a panel had been set up to investigate the crisis in the area thoroughly, including the allegation that 800 people were killed in the crisis.
Mr Idris said most of the leadership of the villages had a lot to contribute to peace and unity of the area.
"Some of the community leaders need to be cautioned. They are contributing to creating situation that does not exist," he said.
He said the police were committed to restoring lasting peace and later met with community leaders in the area.
Over 700 Mobile policemen have been deployed to Kafanchan to maintain law and order in southern Kaduna.
The visit by the IGP is perhaps not the first by any top security or government official to area.
Beyond the visitation, what the people want to see is lasting peace and perhaps government's intervention in the areas of rehabilitation of destroyed houses to enable them go back to their normal lives.