Zero Hunger: Obasanjo Presents Strategy For Food Security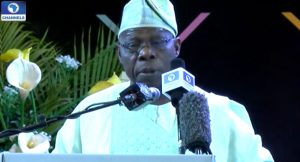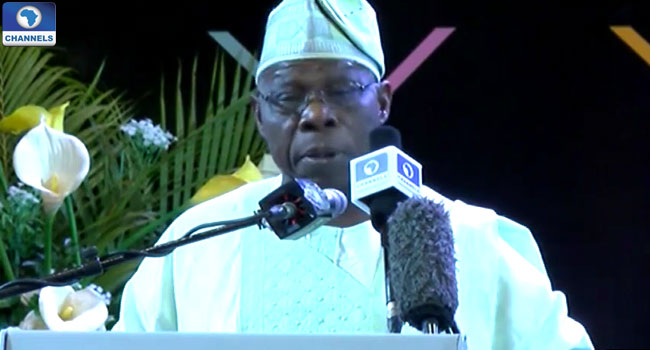 Nigeria's ex-president, Olusegun Obasanjo has urged the federal government to show stronger support for farmers and build stronger institutions to end hunger in the country by 2030.
He made the recommendation while speaking on the newly developed Zero Hunger strategic review report that the federal government would need to address the reality of increasing hunger among Nigerians by 2030.
The sixty page document, which was launched in Abuja to facilitate food security, reflects Nigerians' perspectives on effective ways to halve the number of impoverished people.
In the last few years, Nigeria has developed a reputation for evolving bold ideas to boost agriculture in the country, many of which have ended as mere paper talk.
But according to Chief Obasanjo, the latest is not just another government initiative but one that would involve intense monitoring of states to ensure rapid productivity in agriculture.
The former president also listed other important areas as recommended in the Zero Hunger Strategic Review Report.
Working with the private sector to achieve the United Nations Sustainable Development Goal 2, and find effective ways to beat poverty and malnutrition, the Minister of Health, Prof. Isaac Adewole said the country stands to lose over 5 million children to malnutrition in the northeast.
The promoters say the Zero Hunger road map, which has four states as pilot to monitor agricultural productivity, will be intensely monitored every six months.