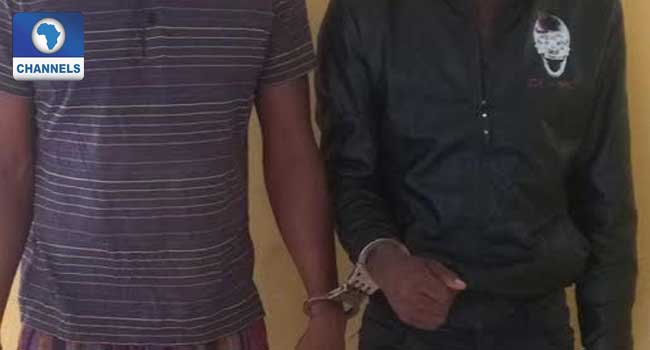 The Police in Nigeria have paraded four suspects in the kidnap of five students and three members of staff of the Turkish International School and recovery of 1,200,000 Naira ransom.
Parading the suspects at the Force Headquarters in Abuja, the Deputy Force Public Relations Officer, Moshood Jimoh said the four suspects were arrested at various locations in Delta, Ogun and Lagos states.
According to Police Public Relations Officer, Don Awunah, in an earlier statement, the IGP's Intelligence Response Team (IRT), working in synergy with the Tactical Intelligence Unit (TIU) of the Nigeria Police Force, in a joint operation supervised by AIG Kayode Aderanti, AIG Zone 2, Lagos successfully smashed the gang.
He affirmed that the four arrested persons were "active members" of the gang responsible for the kidnap for ransom of the five Turkish School children and their teachers in Ogun State on January 13, 2017.
"In the course of investigation into the dastardly crime, three suspects namely Joel Kakadu aka 'General Kakadu' a militant leader; Romeo Council aka 'Raw' and Totki Okoda who lives in the fishermen's community behind the school and provided information about the victims to his gang, were trailed and arrested at different locations in Delta, Ogun and Lagos states respectively, for the criminal roles they played in the commission of the crime.
"Further investigation and sustained pursuit of the matter by the Intelligence Response Team, led to the arrest of Bekewei Agbojule aka 'Prince Yellow', a principal suspect and one of the key members of the gang on the 25th January, 2017, at about 0700hrs in the morning.
"The suspect, who is an Ijaw from Arogbo town in Ondo State was arrested after he came out of the creeks to enjoy his loot.
"One million two hundred thousand naira (#1,200,000), his share of the ransom, was recovered from him," the Police PRO stated.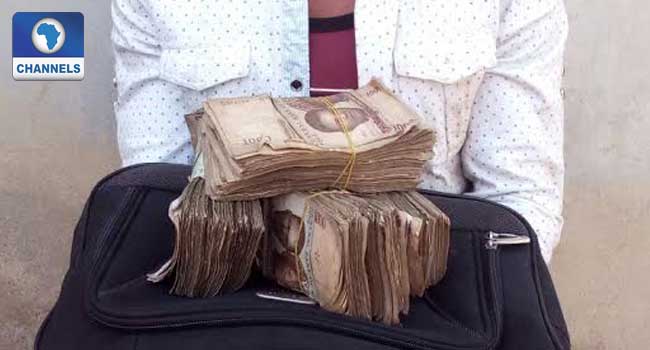 He stated further that the four suspects have confessed to the crime, volunteered useful statements to the investigators and are cooperating with the Police.
"Concerted efforts are being made to arrest the remaining suspects who are at large. All the suspects will be arraigned in court on completion of investigation," he added.
Meanwhile, the Inspector General of Police, Ibrahim Idris, has again assured Nigerians that the Nigeria Police "will continue to work assiduously to prevent crime and eliminate the fear of crime", so as to guarantee adequate security and safety of lives and properties across the country.
The Police further restated its commitment to ensuring that "crimes that cannot be prevented are promptly detected and perpetrators prosecuted to serve as deterrent to prospective criminals".
The Police boss urged citizens to be law abiding and continue to support the Police in their various localities.
The five staff and three students of the Turkish school now called Tulip International School, located in the Isheri area of Ogun State, who were abducted from their school premises, were released on Tuesday, January 24, after 11 days in captivity.