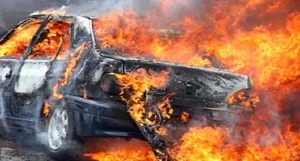 Two suicide attacks in the Afghan capital, Kabul has left 16 people dead with at least 40 others injured.
The Taliban, through their spokesman, Zabihullah Mujahid, claimed responsibility for the attacks.
President Ashraf Ghani has condemned the attacks.
It is the latest in a string of attacks to challenge the Afghan authorities, after the militant group started its spring offensive early.
Sources said Wednesday's attacks began when a suicide car bomber detonated his explosives outside a police station near a military training facility, west of the city.
It was followed by a five-hour gun battle between officers and another attacker.
Soon after, a suicide bomber blew himself up outside the country's intelligence agency in eastern Kabul.