Kogi State Records Case Of Lassa Fever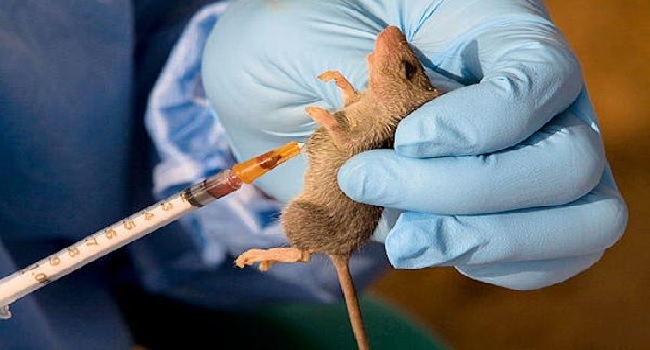 The Kogi State Government has confirmed a case of Lassa fever in Lokoja, the state's capital in North-central Nigeria.
The State Commissioner for Health, Dr. Saka Audu, who confirmed this to Channels Television, said the affected patient was diagnosed after returning from a trip outside the state.
He explained that the patient was rushed to the emergency unit of the Federal Medical Centre, Lokoja after he was discovered to show signs and symptoms indicating haemorrhagic fever.
Dr. Audu said the patient was eventually transferred to the Federal Specialist Hospital, Irrua in Edo State for optimal care.
"The confirmation was done after a patient who is a resident in Old Market area in Lokoja reported at the Accident and Emergency Unit of the Federal Medical Centre, Lokoja with signs and symptoms suggestive of haemorrhagic fever.
"The state epidemiologists immediately responded by sending the patient's blood sample to the designated laboratory at the Federal Specialist Hospital, Irrua, Edo State for analysis which came back positive for Lassa fever," he said.
The Commissioner noted that following a meeting with the State Rapid Response Team, provisions were made for contact tracing and prophylactic treatment for medical personnel who had contact with the patient.
"All these have been concluded as all those who have had contact with the patient are currently being monitored.
"It is important to note that the patient had travelled to Ilorin, Kwara State where he stayed for two weeks; he only developed symptoms of haemorrhagic fever two days after his return," he added.
Dr. Audu stated that since the incubation period for Lassa fever is between six to 21 days, the State Government cannot completely say it has curtailed the menace.
He, however, said that they have put in place measures to prevent the spread of the disease in the state.
Earlier, the World Health Organisation (WHO) said it was notified of 273 cases of Lassa fever, including 149 deaths in Nigeria between August 2015 and May 2016.
The organisation added that 165 cases and 89 deaths have been confirmed through laboratory testing.