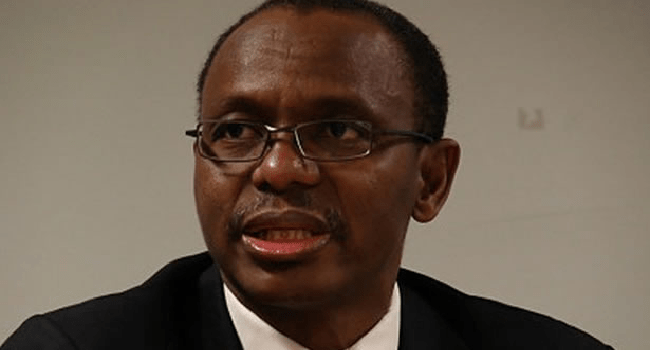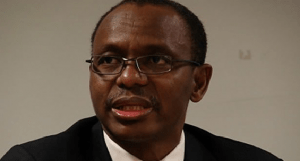 It appears the war of words between the Governor of Kaduna State, Nasir El-Rufai, and the Speaker of the House of Representatives, Honourable Yakubu Dogara, is not about to end any time soon.
Governor El-Rufai has fired back at Honourable Dogara over the National Assembly budget controversy, alleging that he does not share Kaduna State money as the National Assembly handles public funds.
The House of Representatives on Tuesday criticised the Governor for challenging them to make their budget public, saying that what Governor El-Rufai declared was not his security votes, but Kaduna State Security Budget.
The lawmakers similarly made public, Honourable Dogara's payslips from October 2016 to March 2017.
Governor El-Rufai, however, in a statement on Thursday explained that he does not have security votes, outside the published security budget of the state.
He also faulted the payslips released by Dogara, saying "the figures in the pay slips presented for the Honourable Speaker are in stark contrast to the declaration by the economist, regarding the earnings of NASS members. One of the claims cannot be right".
Advancing Democratic Discourse
"The House of Representatives has responded with predictable tetchiness to a simple and clear demand that details of the National Assembly budget be made public.
"It is inconceivable that an important institution, vested by the Constitution with representation, lawmaking and oversight powers, has for at least seven years ignored the imperative to set an example of transparency, despite being severally urged to do so.
"Despite the rush to personal attacks on a matter of public policy, we cannot allow the enthronement of the republic of distraction. It is important that everyone who is interested in protecting and advancing democratic discourse should stay focused on the issue.
"It is strange that persons entrusted with high office will justify their abdication of the responsibility to be transparent in such cavalier fashion. We don't believe that most of our esteemed legislators will construe a demand for transparency as aimed at undermining the National Assembly," he added.