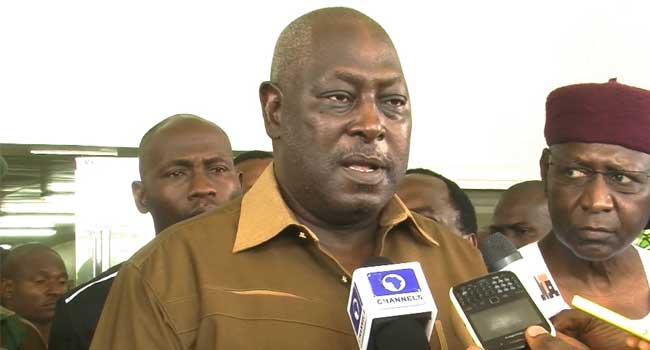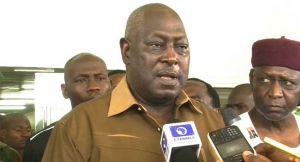 The members of Senate were stunned on Wednesday when the ad hoc committee investigating the suspended Secretary to the Government of the Federation, Mr Babachir Lawal, told the Upper Chamber that the SGF allegedly spent N530m to cut grass in Yobe State alone.
Chairman of the ad hoc committee, Senator Shehu Sani, said their investigation revealed that Mr Lawal spent N530m and not N272m as previously claimed.
He added that the Presidential Initiative on the North-East (PINE) under the office of the SGF flouted the rules of procurement in awarding contracts.
Senator Sani said most of the contract awards did not go through the Bureau of Public Procurement (BPP), saying majority of funds earmarked for them was frittered away.
The committee also discovered that since it was established, PINE was paying less attention to the critical needs of Internally Displaced Persons (IDPs) in the North-East region.
They said the bulk of funds were used for issues that do not address the immediate needs of the IDPs, but spent on issues that took care of the interest of the officials and associates.
Consequently, the Senate recommended that relevant agencies should investigate why contract benefitting companies paid over N500m to Rholavision Engineering Limited, a company in which the suspended SGF allegedly had interest in.
Also Read: President Muhammadu Buhari Suspends SGF, NIA DG
Earlier, President Muhammadu Buhari constituted a three-man panel headed by Vice President Yemi Osinbajo, with the Attorney-General of the Federation and Minister of Justice, Abubakar Malami, and the National Security Adviser, Major General Babagana Munguno (rtd) as members.
The committee was directed to probe the alleged involvement of the suspended SGF, and the Director-General of the National Intelligence Agency (NIA), Ayodele Oke, in the grass-cutting contract in North-East Nigeria, and the alleged stashing of large amounts of foreign and local currencies in a residential apartment in Ikoyi, Lagos.
A statement from the Vice President's spokesman, Laolu Akande, said the committee would complete its assignment on Wednesday, May 3, and present its report to President Buhari on Monday, May 8.