Police Reiterate Commitment To Maritime Security In Niger Delta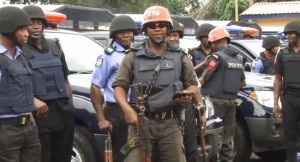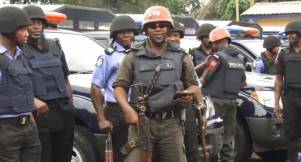 The Nigeria Police Force has reiterated its commitment to ensuring adequate security of life and property in the maritime environment of the Niger Delta region.
The Force Marine Officer at the Police Headquarters, Mr Chinedu Iwuozo, stated this in Yenagoa during an interaction with members of the Maritime Workers Union of Nigeria (MWUN), Bayelsa chapter.
Iwuozo, who was on a tour of marine police formations in the state, noted that the Inspector-General of Police, Mr Idris Ibrahim, was eager to reposition the marine section of the Force to achieve more efficiency.
He said Police were prepared to provide better service delivery across the country where maritime activities take place, adding that more gunboats would be acquired to enhance patrol on the waterways.
The Superintendent of Police hinted that the Force was addressing the issue of manpower by mobilising officers from other departments into the marine section, noting that they would undergo special training for the tasks ahead of them.
He added that the marine officers were also being sensitised to be more proactive and pre-emptive, giving the present areas of security threats recorded in recent times.
Mr Iwuozo thanked the members of MWUN for their previous support to the Marine Police Department and called on them to further collaborate with the Police by sharing timely and relevant information for effective security of the waterways in Bayelsa State.
Earlier, the State Chairman of MWUN, Lloyd Sese, lamented the challenge of insecurity on the state's waterways on daily basis.
"The rivers and creeks of the state have become very unsafe for any meaningful business activity in the marine sector to thrive because of incessant attacks from sea pirates on members of the union and innocent travellers," he said.
Sese, however, expressed hope hopeful that the Force Marine Officer's visit would pave the way for total policing of the state's waterways and save travellers from sea pirates' attacks.