DSS Foils Plot To Bomb Kano, Others During Sallah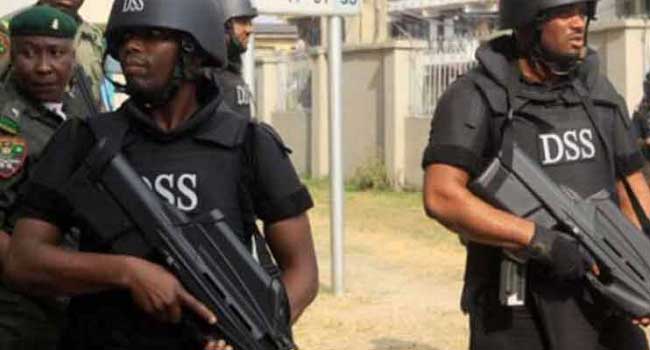 The Department of State Service (DSS) says it has uncovered a plot by suspected terrorists to bomb Kano and some Northern states during the Sallah celebration.
The DSS made the announcement after arresting an explosive expert and the mastermind behind the planned attack, one Bashir Mohammed.
According to the service, the suspect had planned to bomb soft targets such as markets, public parks, public processions, recreation and worship centres during the forthcoming Sallah celebration.
Addressing a news conference in Abuja, Mr Nnanna Nnochiri of the DSS said the service has also uncovered plans by terrorist elements to infiltrate the ranks of the Islamic Movement of Nigeria (IMN) during their rallies.
He, therefore, advised members of the IMN to desist from staging any form of procession or demonstration.
The service, however, encouraged all residents to disregard the antics of terrorist elements to cause breakdown of law and order, giving the assurance that they are working hand in hand with other security agencies to ensure that no section of the country is attacked during and after the festivities.
Read Also: DSS Reveals Top Kidnappers Arrested In 2017