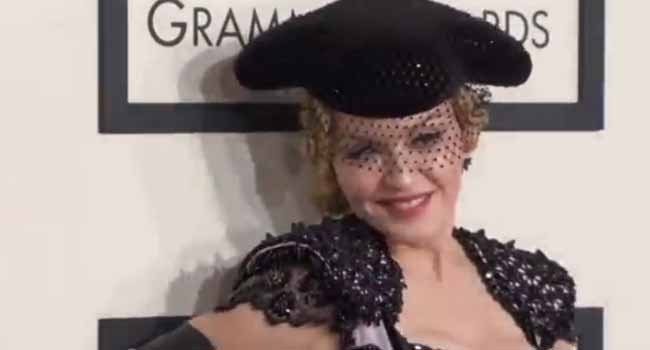 Madonna attempted on Tuesday to stop an upcoming auction of a prison break-up letter from rapper Tupac Shakur and a note in which she called singer Whitney Houston and actress Sharon Stone "horribly mediocre."
The "Rebel Heart" singer filed a request in New York Supreme Court for a temporary restraining order against New York auction house Gotta Have It Collectibles to halt the sale, due to start on Wednesday.
Madonna said in court documents that she was not aware until reading press reports that many of the items listed for auction, including the letter from her former boyfriend Shakur, were no longer in her possession.
The items were consigned to auction by Darlene Lutz, whom Madonna described in court documents as a former friend and art consultant and said she had "betrayed my trust in an outrageous effort to obtain my possessions without my knowledge or consent."
A representative for the auction house and Lutz said in an emailed statement that Madonna's effort to stop the sale was "a completely baseless and meritless action," and they would challenge her claims in court.
"We believe that her intent is nothing more than to besmirch the good reputations of the auction house and Ms Lutz," the statement said.
In a letter dated January 1995 and written to Madonna by Shakur while he was in prison for sexual assault, the rapper said he ended their romance because he felt that dating a white woman could jeopardize his career.
"I felt due to my 'image' I would be letting down half of the people who made me what I thought I was. I never meant to hurt you," he said.
Shakur was killed at age 25 in a drive-by shooting in Las Vegas in September 1996.
In another letter from the early 1990's, Madonna voiced her frustration at not having a music career like Houston or film career like Stone.
"Not because I want to be these women – because I'd rather die, but they're so horribly mediocre and they're always being held up as paragons of virtue or some sort of measuring stick to humiliate me," she said in the letter.
Houston drowned in a Beverly Hills hotel bathtub in 2012.