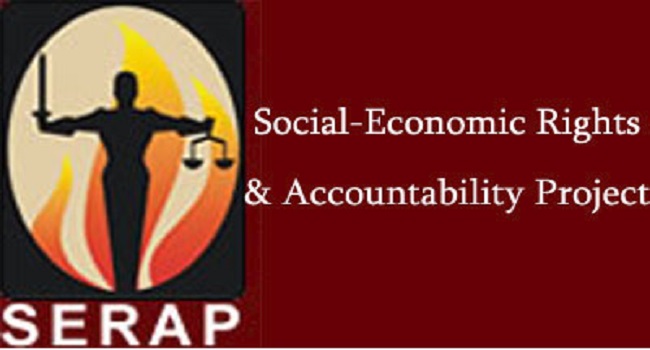 The Socio-Economic Rights and Accountability Project (SERAP) has urged the Acting President Professor Yemi Osinbajo to "direct the Inspector General of Police, Ibrahim Kpotun Idris to lead the investigation of Wednesday's attack by gunmen on the headquarters of the Economic and Financial Crimes Commission (EFCC) in Abuja.
SERAP is also asking the government to bring anyone suspected to be responsible for the act to justice without delay.
The appeal follows an attack on the EFCC premises and a death threat to its official Ishaku Sharu, who heads the Foreign Exchange Malpractices Fraud Section and oversees corruption investigation involving several politically exposed persons.
Read Also: Gunmen Attack EFCC Headquarters, Leave Death Threat
The incident is said to be coming after an earlier attack on EFCC investigator, Austin Okwor, who was said to have been shot and wounded by unknown assailants in Port Harcourt, Rivers State.
This was disclosed in a statement on Friday by SERAP Deputy Director, Timothy Adewale.
"We stand with the EFCC as it works to carry out its mandates to prevent and combat grand corruption. We condemn any attacks against the agency and its officials which are clearly aimed at harassing, intimidating and stopping them from prosecuting grand corruption cases. We urge the EFCC to remain steadfast to its mandates and not be intimidated by these attacks and threats.
"SERAP urges Professor Osinbajo to instruct the Attorney General of the Federation and Minister of Justice Abubakar Malami (SAN) and the Inspector General of Police Ibrahim Kpotun Idris to immediately improve the system of protection for the officials of EFCC and other anti-corruption agencies. Promoting and ensuring the safety and security of those in the frontline of the fight against corruption is the surest way to demonstrate the government's commitment to combat the problem and end impunity of perpetrators.
"The protection, safety and security of anti-corruption agencies and their officials is absolutely critical to fighting grand corruption and holding those in power to account. The absence of enhanced protection and security for the EFCC and other anti-corruption agencies could ruin the government's anti-corruption efforts and weaken citizens' trust and confidence in its ability to effectively and successfully prosecute grand corruption cases," the statement read.