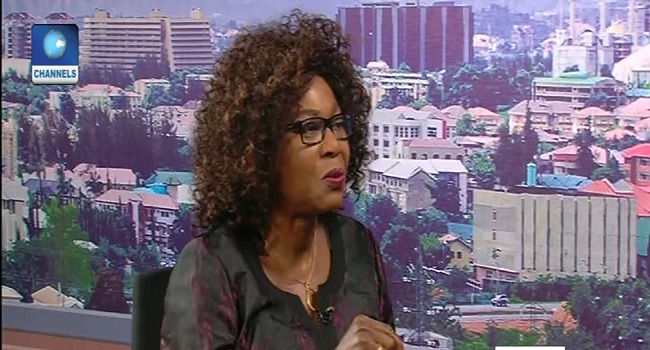 The Special Technical Adviser to Minister of Labour and Employment, Clara Dike, has said that the current industrial action embarked upon by the National Association of Resident Doctors (NARD) is morally unacceptable and ethically wrong.
Speaking as a guest on Channels Television breakfast programme Sunrise Daily, she expressed concern about the damaging effect of the industrial action by the doctors, noting that the medical profession is an essential profession involving lives of people.
"Their profession is an essential service profession. They cannot take this kind of action based upon what they think, feel or perceive the government may do or may not do. We signed terms of settlement. Their profession is among the essential services listed in our heart."
The resident doctors had earlier issued a 21-day ultimatum to notify the Federal Government before they finally resolved to proceed on the industrial action but the Special Adviser to the Minister of Labour, Chris Ngige emphasised that the action by the doctors came as a huge surprise to the Federal Government.
She said the doctors reneged on the agreement reached after series of meeting held with them, chaired by the Minister of Labour.
"The first meeting was held on the 14th of August and they agreed on 10 points and how to go about resolving their issues. When we now received another letter on the 27th of August, we called them again on the 31st of August and held this extensive meeting with the Minister as the conciliator.
"It was quite a long meeting and we dealt with all the 6-point issues they brought and reached conclusion on them.
"We admitted almost everything they asked for, considering the fact that they are in essential services. Any strike by medical doctors is morally unacceptable and ethically not allowable based on their Hippocratic oath and other biomedical principles."
When pointed out that the Hippocratic oath according to the doctors has a clause that says provided everything they need to work is provided for them, she said the doctors need to focus on the effects of their actions and the lives of people involved but not focus on the exception clause in their Hippocratic oath.
"They need to provide these health services to people in need. Maybe one doctor is absent in one hospital, we don't know how many deaths that will lead to. The exception clause in the Hippocratic oath is not what we are talking about, we are talking about the main substance of that oath.
"So, we agreed to all their demands, not minding that section 18 of our Trade Dispute Act, that is the Labour Act, provides that once we start conciliating there shall be no strike and there shall be no lock out. Not minding all that, we are still engaging them.
"We have scheduled a meeting for Wednesday by 12noon." she added.