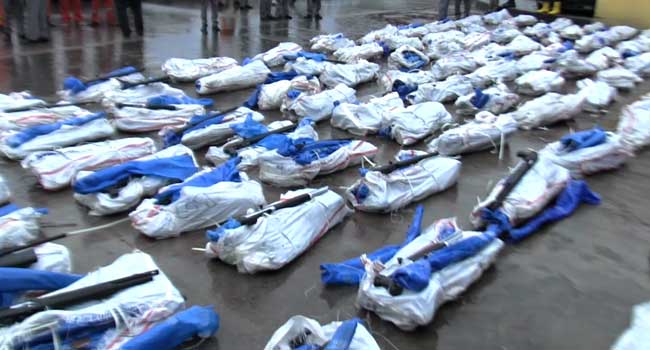 Officials of the Nigeria Customs Service have discovered 1,100 pump-action rifles in a container at the Tin-Can Island Port in Lagos.
According to the Comptroller-General of Customs, Colonel Hameed Alli (rtd), the weapons were brought in from Turkey and concealed in a container purportedly conveying wash basins.
He said some of the weapons recovered included 600 pieces of Georgia Magnum Black Pump-Action rifles.
READ ALSO: Customs Discover 1,100 Pump-Action Rifles At Lagos Port