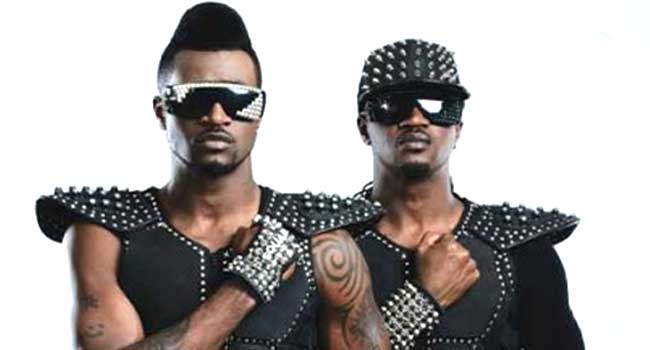 After the news of the split of popular hip-hop duo, Psquare, a viral video in which the two brothers were seen fighting has taken Nigerians by a huge surprise.
In the video, the two brothers, Peter and Paul Okoye were seen hurling insults and exchanging verbal abuse. The heated argument almost turned into a physical exchange of blows but a mediator intervened. The brothers were still not satisfied as they continued arguing on top of their voices.
Fans of the two brothers have taken to Twitter to express their opinion on what some termed as a "great disappointment" as the two brothers washed their dirty linen in public.
The famous group, Psquare, which has helped changed the face of Nigerian music industry with several hit tracks including "Senorita,"  "Nobody Ugly" "Ifunaya" remain an inspiration to many other fans as they still believe the group are still together and the video of the fight is just a publicity stunt.
See reactions on Twitter below…