Al-Makura Presents N122bn 2018 Budget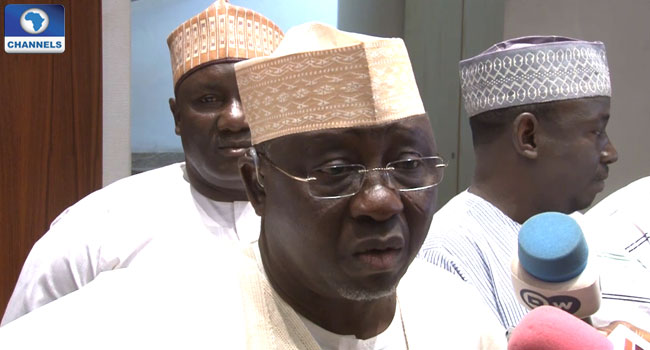 Nasarawa State Governor, Tanko Al-Makura, has presented the 2018 Appropriation Bill of N122,820,943,284 to the State House of Assembly.
The bill, which is tagged 'Budget of Sustainable Development', has an increase of 34.25% which represents N31billion as against the 2017 budget which was N91billion.
While presenting the budget on Wednesday, the governor scored high the performance of the 2017 budget which he said focused on the completion of some ongoing projects.
They include markets development, completion of rural roads and bridges, intervention in education, improvement in healthcare delivery service, agriculture liberalisation, and mineral exploration among others.
The governor said the expected revenue accrual was N91billion but as of October, only N52billion was realised which was 56% of the expected revenue.
He also told the lawmakers that N24billion was spent on recurrent expenditure and N20billion on capital expenditure.
Al-Makura, however, said the focus of the 2018 budget would be on the completion of ongoing projects, encouraging and supporting agricultural production, creating a conducive environment for the participation of the informal sector in income generation, as well as improve synergy with security agencies to ensure the protection of lives and property among others.
He said the budget would be funded by alternative revenue sources with N71billion which is 57.81% of the total budget to be expended on capital projects and N45billion which amounts to 36.79% to be expended on recurrent expenditure while N6,624,000,000 is to consolidate revenue fund charges, pensions, and gratuities.
In the budget proposal, works, housing, and urban development gulped N37.3 billion as the highest allocation while women affairs and social development have the lowest with N285million.
Others ministries are agriculture – N2.39 billion, water resources and rural development – N3.93 billion, finance and investment – N10.03 billion, lands – N7.90 billion, information – N1.13 billion, education – N24.23 billion, health – N8.76 billion, youth and sports development – N1.08 billion, and environment – N1.14 billion.