Court Absolves Suspended UNIOSUN Officials Of Misdeed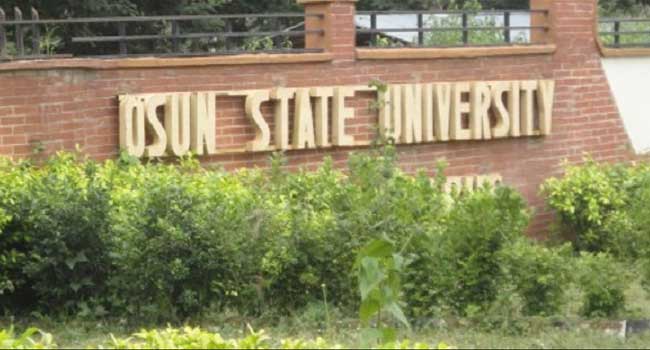 The National Industrial Court sitting in Ibadan, Oyo state has vindicated the duo of the former Registrar of Osun State University, Dr Julius Faniran, and the university's former bursar, Dr Fatai Lasisi who were accused of financial misappropriation.
The presiding judge, Justice Faustina Iyabode Kola-Olalere described all allegations levelled against them as baseless and unfounded, and therefore, ordered the University to pay up all their entitlements accordingly.
According to him, the substance of the case rather indicates that the men acted in line with the rules and regulations of the University and were not found wanting of any misdeed.
Both Faniran and Lasisi were suspended in February 2015 by the University Governing Council, headed by Prof. Gabriel Olawoyin (SAN) for alleged financial impropriety and maladministration, forcing them to approach the court for redress.
Upon the suspension, the Osun State Governor, Rauf Aregbesola, set up a panel on February 17, 2015, headed by the Vice-chancellor of the University of Technology, Akure to investigate the matter put together a report.
Lasisi, who spoke on behalf of the duo at a press conference in Osogbo on Thursday, said the panel did not find them wanting of any misdeed and subsequently, the new Chairman of the council, Mallam Yusuf Ali (SAN) invited them for a meeting so as to reach an amicable resolution to the lingering crisis.
He explained that he and Dr Faniran thereafter, proceeded to court in order to challenge the termination of their appointment which was illegal, null and void.
According to him, the intervention of Mr Yusuf Ali substantially doused the tension and he ensured that the matter was resolved amicably.
"Mallam Ali is a man with strong foresight. Immediately he got to the chair of the University he said these people must be invited to settle the matter out of the court. I want to say to the whole world that Mallam Ali is truly a man of God.
"The University management admitted that our suspension was done in bad faith, and allegations levelled against us were all baseless and unfounded, it was sealed in black and white, and this eventually formed the basis in which the judgement was based," Lasisi said.
"It is indeed our joy that we were vindicated eventually, that is why we consider this briefing very important for the purpose of proving our innocence as affirmed by the court to the whole world.
"The university has since complied with the court ruling, paying us all our entitlements, including our cars which were seized from us during the crisis.
"This judgement has reinforced our confidence in the judiciary as the last home of commoners at all times, we are also grateful to Mallam Yusus Ali for his wisdom," he added.