Senate Accuses Omo-Agege Of Sending Thugs To Snatch Mace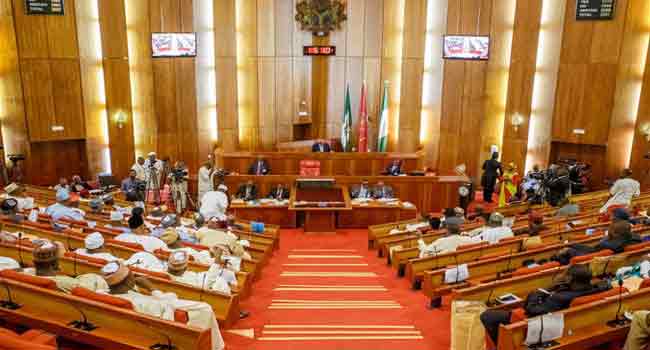 The Senate has accused the Senator representing Delta Central District, Senator Ovie Omo-Agege, of sending thugs to snatch the mace.
Unidentified hoodlum on Wednesday invaded the Senate Chambers and disrupted the ongoing proceedings, carting away the symbol of authority (mace).
The Upper Chamber described the development as an act of treason and an attempt to overthrow a branch of the Federal Government of Nigeria by force, which must be treated with importance.
In a statement by the Senate through its Spokesman, Aliyu Sabi Abdullahi, it explains how the incident occurred.
"Today, some hoodlums led by suspended Senator, Ovie Omo-Agege, walked into the Senate plenary and seized the symbol of authority of the Upper Legislative Chamber, the mace.
"This action is also an affront to the legislature, and the leadership of the House has come to express their support against it".
The Senate has therefore called on all Security agencies to stand on the side of due process and immediately mobilise their personnel to retrieve the mace and apprehend the mastermind and the perpetrators of this act.
The Senate entered an executive session and later resumed plenary.
Another mace was also replaced at the Senate Chamber.