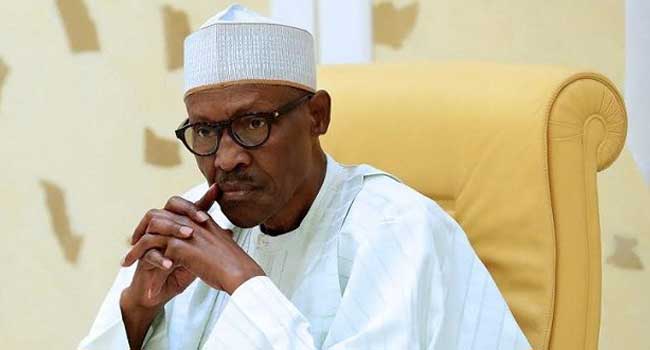 The Presidency has reacted to the controversy surrounding President Muhammadu Buhari's comment where he criticised youths in the country at a Commonwealth Business Forum in Westminster, the United Kingdom.
Presidency on Thursday explained President Buhari was answering questions from on a keynote address he made on Making Business Easier, where he had to speak about some youths in the country.
According to the President, "We have a very young population; our population is estimated conservatively to be 180 million. More than 60 percent of the population is below the age of 30. A lot of them have not been to school and they are claiming that Nigeria has been an oil producing country, therefore they should sit and do nothing and get housing, healthcare and education free."
Reacting to the controversy, President's spokesman, Femi Adesina in a statement said that, "Typical of their stock in trade, manipulators and twisters of statements of Mr President, who lie in wait to make mischief, interpreted the comment to mean that President Buhari had taken all Nigerian youths to the cleaners. But elementary English recognizes a wide gulf between "a lot of" and the word "all." How can "a lot of them," suddenly transmogrify to mean "all of them?" Mischievous and unconscionable!
"There is no way President Buhari, father of the Nigerian nation in every sense of the word, who equally has biological children of his own in the youths age bracket, pass a vote of no confidence on all youths. It can only exist in the imagination of those who play what the President has described as "irresponsible politics" with everything.
"President Buhari has always applauded and celebrated Nigerian youths who excel in different areas of endeavour, from sports to academia, and other realms. And he will continue to do so, because he values the youths, and knows that they are the fulcrum on which the future of the country rests.
"Indeed, every country has its share of the idle population, and it is the bounden duty of government at all levels, to create an enabling environment for them to actualize their potentials. That is what President Buhari is committed to doing.
"The focal areas of the administration; securing the country, reviving the economy, and fighting corruption, are actually intended to give youths a future and a hope. This much was emphasized in an April 5, 2018 comment by President Buhari, while receiving Letter of Credence from the Head of Delegation of the European Union to Nigeria, when he said: " Our insistence on probity is to encourage people to be accountable, and accept honesty as a lifestyle so as to secure the future of our youths.''
However, many of the reactions have been critical of the President's comments, some of whom accused him of describing the youths as lazy and being humorous with national pride.
But Mr Adeshina further noted that more than 60 percent of Nigerians fall into the age category of youths and deserve to inherit a stable and prosperous country that they can be proud of, adding that the government will work assiduously to prevent waste and the depletion of resources by corrupt Nigerians.