Election Violence: PDP Asks World Leaders To Caution APC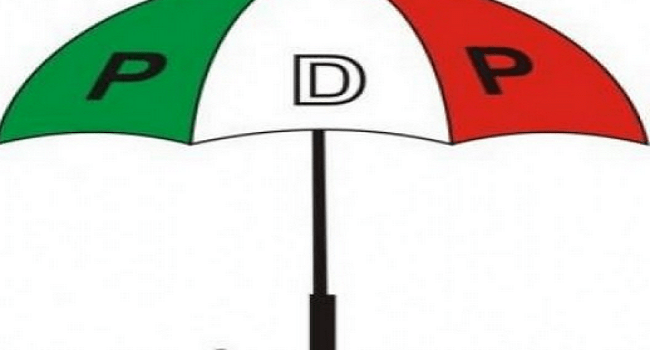 The Peoples Democratic Party (PDP) has asked world leaders and the international community to caution the All Progressives Congress (APC) against any form of election violence, before and after the 2019 general elections.
The party also urges world leaders and international bodies to immediately call the Buhari Presidency and the APC to order, so that their alleged electoral desperation does not result in a large-scale political and humanitarian crisis in our country.
The party in a statement through its spokesman, Kola Ologbondiyan, said that the independent report by United States Institute of Peace (USIP), details the plots by the ruling party to 'use intimidation tactics' in the electoral process.
The PDP accused the ruling party over the use of violence and intimidation in recent elections "including the Ekiti governorship election as well as recent bye-elections in Kogi, Bauchi and Katsina states, further validates USIP's report on the violent proclivities of the APC.
"Besides, USIP's direct caution to the Independent National Electoral Commission (INEC) over its manifest credibility doubts to deliver credible election, also places a huge moral burden on INEC Chairman, Prof. Mahmood Yakubu, to avoid election rigging," the statement read in part.
Ologbondiyan added: "While the PDP expresses worry over the desperation of the APC as reflected in the USIP report, our party calls on all Nigerians and friends of our nation to rally in unity against the machinations of the APC, a party that has shown itself to be against the unity and stability of our country."
The PDP is, therefore, calling for a peaceful election and a united country where Nigerians will live harmoniously.