NEMA, NIMET Issue Flood Alert, Seek Collaboration To Avert Disaster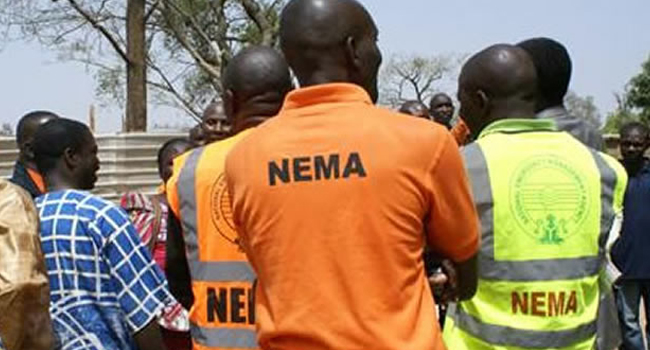 The National Emergency Management Agency (NEMA) has issued flood warnings to residents in some states.
Director-General of NEMA, Mr Mustapha Maihaja, raised the alarm at an emergency meeting with environmental experts on Friday in Abuja.
Some of the states likely to be affected are Kebbi, Niger, Kwara, Kogi, Anambra, Edo, Delta, Rivers, Bayelsa, Adamawa, Taraba and Benue.
Maihaja stressed that it was necessary to warn residents of the states following a rise in the water level to over 10.1 metres.
He said the agency would collaborate with relevant government agencies to reduce the impact of the flood on the states at risk.
One of the experts who spoke at the meeting is the General Manager of Hydrometeorological Services, Nigerian Meteorological Agency (NIMET), Mr Daniel Okafor.
He highlighted the magnitude of rainfalls to be experienced in some states, saying such was likely to cause flooding.
A flood disaster which occurred six years ago is estimated to have claimed hundreds of lives and displaced millions of people across 30 states.
The flood alert warnings by NEMA in some parts of the country is as a result of a repeat of the indices that caused the September 2012 floods.
With these indices, experts advised prompt evacuation of persons living in riverine communities to prevent a reoccurrence of the incident.