Israel Admits To Shooting Palestinian At Gaza Border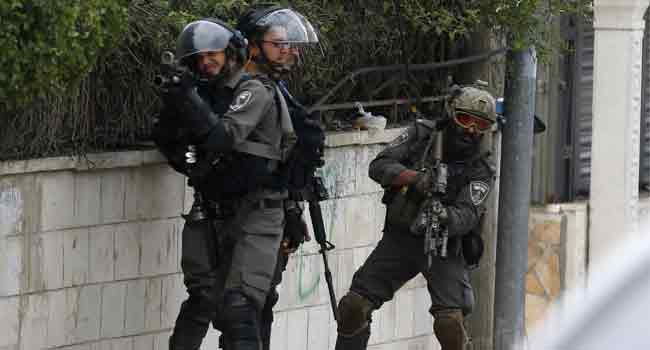 The Israeli army said Sunday that it shot and fatally wounded a Palestinian man who sought to damage the fence on the flashpoint Israel-Gaza border.
"Troops recognised a suspect who approached the security fence and attempted to sabotage it," an English-language army statement said, adding that they opened fire at the man.
He was given medical treatment but "later on, the suspect succumbed to his wounds," it added.
Palestinian security officials said that the dead man was Atef Mohammed Saleh, 32, from Jabaliya in the northern Gaza Strip, near the border with Israel.
They said they did not know the circumstances of the shooting.
There have been regular protests along the border since March 30 as Palestinians demand the right to return to homes their families fled or were expelled from during the war surrounding the creation of Israel in 1948.
At least 176 Palestinians have been killed by Israeli fire in Gaza since then.
Over the same period, one Israeli soldier was shot dead by a Palestinian sniper.
Israel accuses Gaza's Islamist rulers Hamas of manipulating the protests and of seeking to use them as cover to carry out attacks.
This week, Israel closed its only people crossing with Gaza after violent protests damaged the infrastructure.
Israel said it would reopen the passage next Thursday providing the situation is calm.
Gaza has been under an Israeli blockade for more than a decade.
Hamas has fought three wars with Israel since 2008.
AFP