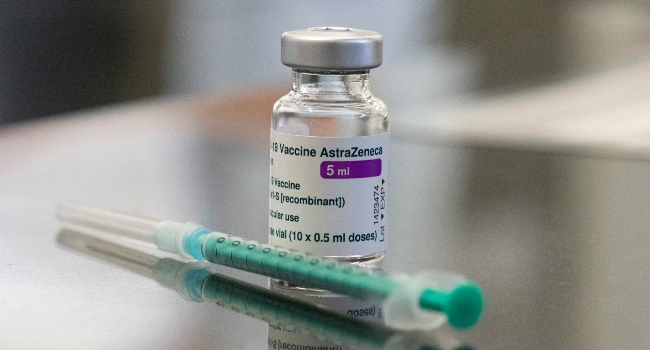 Those who have received their first dose of the AstraZeneca COVID-19 vaccine will begin to receive the second dose from Wednesday, the Federal Government has said.
Executive Director of the National Primary Health Care Development Agency (NPHCDA), Dr Faisal Shuaib, disclosed this on Tuesday at a briefing in Abuja.
He appealed to those who have taken the first dose of the AstraZeneca COVID-19 vaccine to proceed to their vaccination sites for the second dose for maximum protection against the disease.
Shuaib also asked persons aged 18 years and above who have yet to be vaccinated to visit any of the sites to receive their first dose of the Moderna vaccine.
READ ALSO: FG Has Made 15% Deposit For J&J Vaccines – NPHCDA
The NPHCDA boss explained why the Federal Government delayed the deployment of the Moderna vaccines to states after they were certified safe by the National Agency for Food and Drugs Administration and Control (NAFDAC).
He said the delay was due to the lack of proper coding for tracing and tracking, although 29 states have so far received their shipment of the vaccines.
According to Shuaib, the Johnson & Johnson will be available to persons in security-compromised, riverine, nomadic, and border settlements.
He urged Nigerians to continue to observe the existing protocols to curb the spread of the disease, even after vaccination until the country achieves herd immunity.
Read the text of the NPHCDA boss' speech at the briefing below:
Distinguished members of the Press, it gives me great pleasure to once again welcome you to this weekly progress report on our efforts to protect Nigerians against the deadly COVID-19.

I have come to look forward to this regular interface with you as it aligns with our principle of transparency and accountability at NPHCDA and the partnership. I thank you for keeping faith with us as we strive to make Nigerians healthy.

In the last few days, our focus has been on distributing the range of COVID-19 vaccines – Moderna, Johnson & Johnson and AstraZeneca to the states, as well as concluding the training of state and LGA personnel to ensure optimum vaccine utilisation.

So far, we have deployed Moderna vaccines to 29 States. It is pertinent to state that we could not deploy the vaccines immediately after NAFDAC certification because, unlike the AstraZeneca, the Moderna vaccine did not come with complete barcoding. And this is absolutely needed for us to be able to track and trace the vaccines.

As I told you in previous meetings, Nigeria was the first country to use Track and Trace, to monitor the movement and utilisation of the vaccine. At every point in time, we know where each vaccine vial is in the country. This takes a lot of time as it entails careful packaging, serialisation and follow up to the end user.

Furthermore, we want to ensure that any state we are sending the vaccine to, is fully ready to receive them. Readiness here means that the state's ultra-cold chain equipment is fully functional and able to store the vaccines at the required temperatures.

Also, the states must have back-up storage facilities such as walk-in cold room, walk-in freezer or chest freezers with reliable 24-hour power supply. Additionally, we require that the states have trained health care workers who will monitor the equipment and the vaccines.

Now that the vaccines are in the states, we are counting on our Governors to continue to provide the needed oversight and resources to ensure that these vaccines are secured and maintained in the required temperatures and that all eligible persons are mobilised to access the vaccines to protect themselves, their families and their communities against COVID-19.

For Johnson & Johnson vaccine, which is a single dose, using the Geographical Information System (GIS), we have mapped out the hard-to-reach areas across all states, such as security-compromised, riverine, nomadic and border settlements where these vaccines will be deployed for targeted vaccination.

Again, as I mentioned previously, the reason for targeting these areas with the Johnson & Johnson is because of geographical constraints that make it difficult to reach the dwellers with the second dose after the first contact.

Secondly, it removes the additional logistic cost for going to these communities twice. We have developed the necessary protocols to guide the states and ensure compliance with the distribution guideline for the vaccine.

The AstraZeneca vaccine will be used as the second dose for those who received their first dose during the first phase to ensure they are fully vaccinated. Consequently, the administration of AstraZeneca Vaccine will commence on the 25th of August and will close on the 5th of September.

I, therefore, urge all those who received their first dose prior to July 8th to visit a designated vaccination site from 25th August to 5th September to receive their second dose and become fully protected against COVID-19. As we receive more supplies, we will then open it up for those who may wish to take their first dose.

You may recall that one of the initiatives we have introduced in this second phase of the vaccination rollout and subsequent phases is the primary health care services integration (PSI), also known as the "whole of family" approach.

This means that when you visit a health facility for your COVID-19 vaccination, you will be given health talks to improve your knowledge of the vaccine and vaccination, and if you are 40 years and above, you will have the opportunity to check your blood pressure and be assessed for the risk of diabetes.

Similarly, children aged zero to 12 months will be screened for malnutrition and vaccinated against childhood diseases such as measles, yellow fever, hepatitis and polio. If you need further medical attention, you will be referred to the appropriate hospital for additional analysis and treatment.

Distinguished ladies and Gentlemen, I want to wrap up by urging every person aged 18 years and above who has not been vaccinated to visit any of our vaccination sites to receive their first dose of Moderna vaccine.

Those who have received their first dose of AstraZeneca should also proceed to their vaccination sites for their second dose for maximum protection. And as I mentioned earlier, Johnson & Johnson will be available to persons in security-compromised, riverine, nomadic and border settlements.

Please remember that even after vaccination, we need to continue to observe the non-pharmaceutical measures such as wearing of facemask, observing hand hygiene physical distancing, and avoiding crowds and unnecessary travels until the country achieves herd immunity.

I would also like to congratulate Nigerians as we reach one year of being certified wild polio virus free on August 25th.

I thank you and will continue to count on your support for dissemination of true and accurate information to keep Nigerians informed and educated about COVID-19 vaccines and vaccination.

God bless you!

God bless NPHCDA!!

God bless the Federal Republic of Nigeria!!!

Dr. Faisal Shuaib

ED/CEO NPHCDA