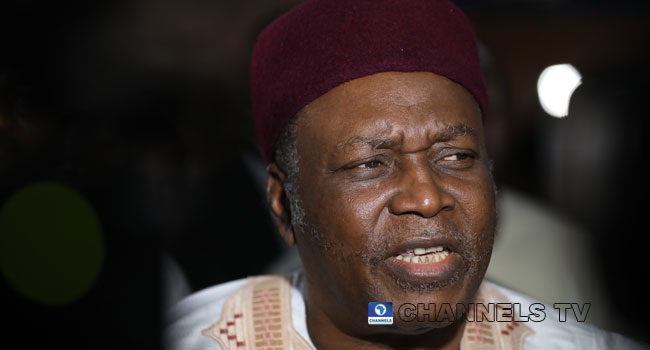 Taraba State Governor, Darius Ishaku, says his administration will do everything within its limit to promote the growth of architecture in the state.
Although he said architecture has contributed meaningfully to the development of the nation and its infrastructural rejuvenation, Governor Ishaku stressed the need for leaders in the profession to maintain high standards to sustain the gains recorded so far.
He made the remarks on Thursday in Abuja at an event organised by the Nigeria Institute of Architects to recognise the contributions of the governor to the development of his states.
"We in the architectural field, architecture has helped us greatly and contributed meaningfully to the development of Nigeria and its infrastructural rejuvenation," he said.
"We need the gains to be sustained and as such, leaders and elders of the profession must maintain high standards and eschew all bitterness to ensure success in all dispensations of the profession."
Governor Ishaku's counterpart in Borno State, Governor Babagana Zulum, and the Senate President, Ahmad Lawan, were also among those honoured by the professional body.
He decried the penetration of quacks into the system, saying such a situation has caused many problems for innocent people who engage the services of such persons.
According to the governor, there is a need to bridge the generational gaps by staying updated with the latest trends, especially with the development of software and changes in design hardware.
He also stressed the need for a public-private partnership to ensure sustainability and trust in certified persons and companies.
In his remark, President of the Nigerian Institute of Architects, Sonny Echono, urged architects to always collaborate with each other for the enhancement of the architectural profession.
He also called on higher institutions in the country to include architecture in their courses of study to prevent the course from going down the drain.