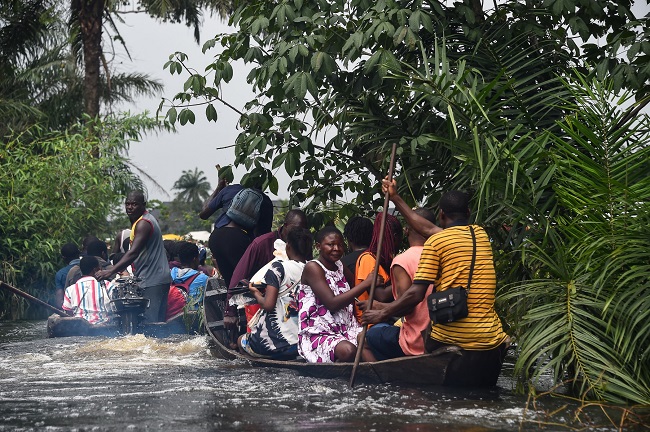 The Federal Government says the flood ravaging several parts of the county has affected 3,219,780 persons, with no fewer than 612 killed.
This was disclosed in a press briefing on the response and interventions by the Federal Ministry of Humanitarian Affairs, Disaster Management and Social Development, and the National Emergency Management Agency (NEMA) on Monday.
Out of the over three million persons affected by the floods, 1,427,370 persons have been internally displaced and 181,600 houses have been partially damaged, and another 123,807 houses totally damaged.
Also, 176,852 hectares of farmlands are said to have been partially damaged and 392,399 hectares totally damaged.
For relief distributed so far, the Federal Government said a total of 21 states have received relief materials. The sates are Abia, Adamawa, Anambra, Bayelsa, Ekiti, Enugu, Imo, Jigawa, Kaduna, Kano, Kwara and FCT.
Others include Lagos, Nassarawa, Niger, Ogun, Ondo, Oyo, Sokoto, Taraba, and Yobe.
The FG said the materials being distributed are emergency food items and non-food items. The food items include rice; maize; garri; vegetable oil; tin tomato; seasoning, and beans. The non-food items are materials used to assist with temporary shelters for two displaced communities and include roofing sheets; cement; nails, ceiling boards, blankets, nylon mats, and zinc.
According to government representatives, distribution to other states affected by floods in Nigeria is ongoing.
The government said operations are ongoing as the Search and Rescue Team, which is responsible for evacuating people and providing life-saving first aid and medical support and referral to hospitals has so far been able to reach 199 local government areas within 25 states.