President Muhammadu Buhari has launched the National Counterterrorism Centre (NCTC), a facility he declares would serve as his major infrastructural legacy to the incoming administration to effectively coordinate national security and counterterrorism efforts.
President Buhari made the declaration on Tuesday during the inauguration of two state-of-the-art facilities including the new Office of the National Security Adviser (ONSA) in Abuja as part of efforts to address the protracted challenge of insecurity, particularly terrorism and violent extremism.
Speaking at the inauguration of the two world-class facilities, the President noted that his administration has checkmated agitators in the South East and to a lesser extent the South West which have been experiencing separatist agitations.
Additionally, he said crude oil theft, sea robbery, piracy, and militancy in the South-South are equally being addressed.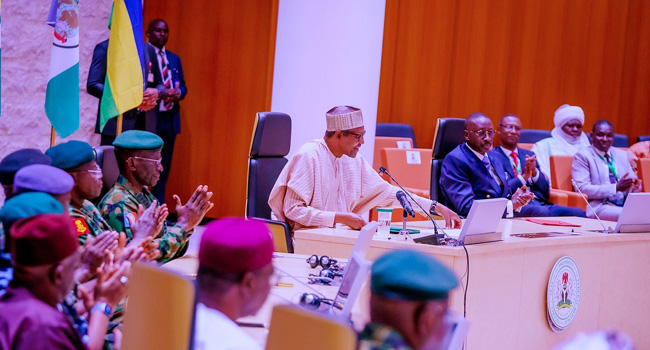 The President equally delineated significant milestones achieved by his administration on national security, including gains in combating terrorism, armed banditry, kidnapping, separatist tendencies, crude oil theft, piracy as well as militancy and cyber-security.
On cyber threats, President Buhari underscored the importance of protecting Nigeria's cyberspace from all forms of intrusion.
To this end, he disclosed that the government had established the Nigeria Computer Emergency Response Team and revised the National Cyber Security Policy and Strategy in February 2021 which is in addition to receiving regular briefings from the Cybercrime Advisory Council.