On a key motorway in Côte d'Ivoire, a policeman blows his whistle as he pulls over drivers caught breaking the rules of the road, docking some of them of valuable points on their driver's licences.
The new penalty system was introduced this month to tackle reckless driving and curb the rate of deadly traffic accidents in the nation, where over 1,000 people died on the roads last year, according to official figures.
Most drivers accept the new measure.
"The licence with points is a good initiative. There are so many road hogs, and so many accidents on our roads, it's dreadful. A truck driver's licence is their livelihood, it will make them behave better," said Fernandez Depri, a surveyor who was driving but not docked any points.
"It will be a wake-up call for drivers and make them more responsible," says another driver, Dramane Doumbia, who clocks up some 300 kilometres (186 miles) a day on his travels.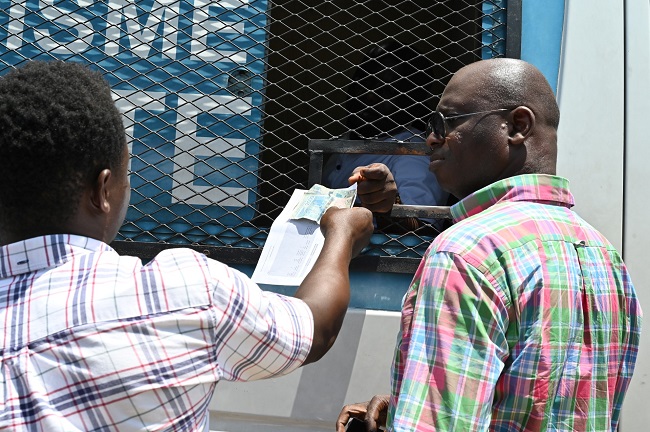 The new system, based on a French model, credits each licence holder with an initial 12 points, which drop with each penalty.
Using a phone at the wheel can cost a driver two points, speeding three points, and six points are at stake for those driving under the influence of alcohol.
The country is also introducing road safety courses costing 100,000 CFA francs ($170), more than the minimum wage, as part of their campaign to reduce traffic accidents, which the UN has long dubbed a major cause of mortality among Africans between the ages of 15 and 29.
The course — for those who can afford it — can help drivers earn back points lost on their licence.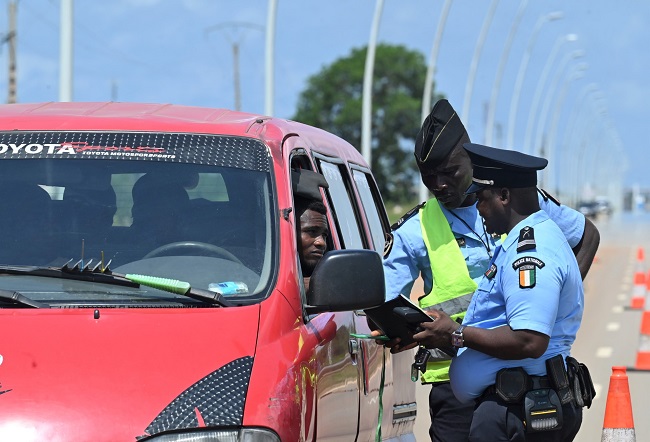 – Surveillance –
At the roadblock on the motorway linking Côte d'Ivoire's business hub Abidjan to the coastal resort of Bassam, a small gaggle of drivers stand by a van emblazoned with a slogan urging them to desist from "roadside incivility".
Inside, a computer linked to a database logs offences. On top of losing points, miscreants also face a fine they must pay on the spot. Repeat offences can lead to fines surpassing tens of dollars.
Aiding the authorities in their endeavours is their access to a network of more than 200 cameras placed along stretches of road they consider the most dangerous.
Drivers caught on camera breaking the rules are no longer systematically stopped but receive a penalty notice via text message, which they can pay online.
"Each driver has to realise he can be under surveillance everywhere and that you can lose points if you break the rules," explains Raphael Gossan, deputy director of Abidjan's traffic police security unit.
In reducing the number of cases they physically have to address, authorities also hope to do away with "arrangements" in which police are bribed to look the other way.
"The fines are served electronically and accounted for directly with a receipt. At this level, there's less scope for a racket," says Gossan.
Abidjan taxi driver Stephane Losseni Soumaro, still deplores the opacity of some traffic regulations, however.
"The police call you to account willy-nilly and line their own pockets" with the proceeds, he complains.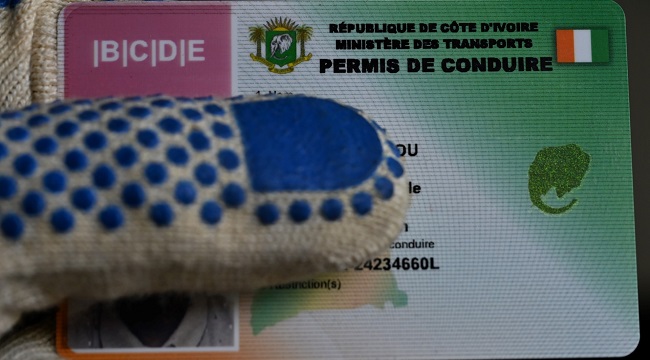 – 'Obsolete' legislation –
Even so, Côte d'Ivoire hopes its new road safety campaign can help to cut road deaths by as much as half by 2025.
Reaching that target will mean modernising the vehicles which ply the roads as well as upgrading roads in a state of disrepair.
Regular crashes involving buses or lorries — which can leave dozens dead at a time — are often a result of poorly maintained roads and vehicles.
A 2018 government decree sought to address that by banning imports of vehicles more than five years old.
That has helped reduce the stock of ageing second-hand cars brought in from Europe, many replaced by new and generally smaller vehicles from Japanese brands, which can be seen zipping around Abidjan's streets.
"Our legislative system regarding transport was obsolete with certain texts dating back to the 1960s. Over the past two years we decided to draw up a much tougher five-year plan to act on vehicle quality, drivers and notably infrastructure," Transport Minister Amadou Kone told AFP.
According to Kone's ministry, the number of road deaths in Ivory Coast dropped last year to 1,051 from 1,614 a year earlier.