King Charles III and Queen Camilla left Buckingham Palace Saturday in the Diamond Jubilee State Coach for a procession through central London to their coronation in Westminster Abbey, arriving around 10:50 am.
Massed ranks of soldiers lining The Mall in front of the palace presented arms and shouted "God save the king" as the horse-drawn carriage passed to cheers from thousands of onlookers.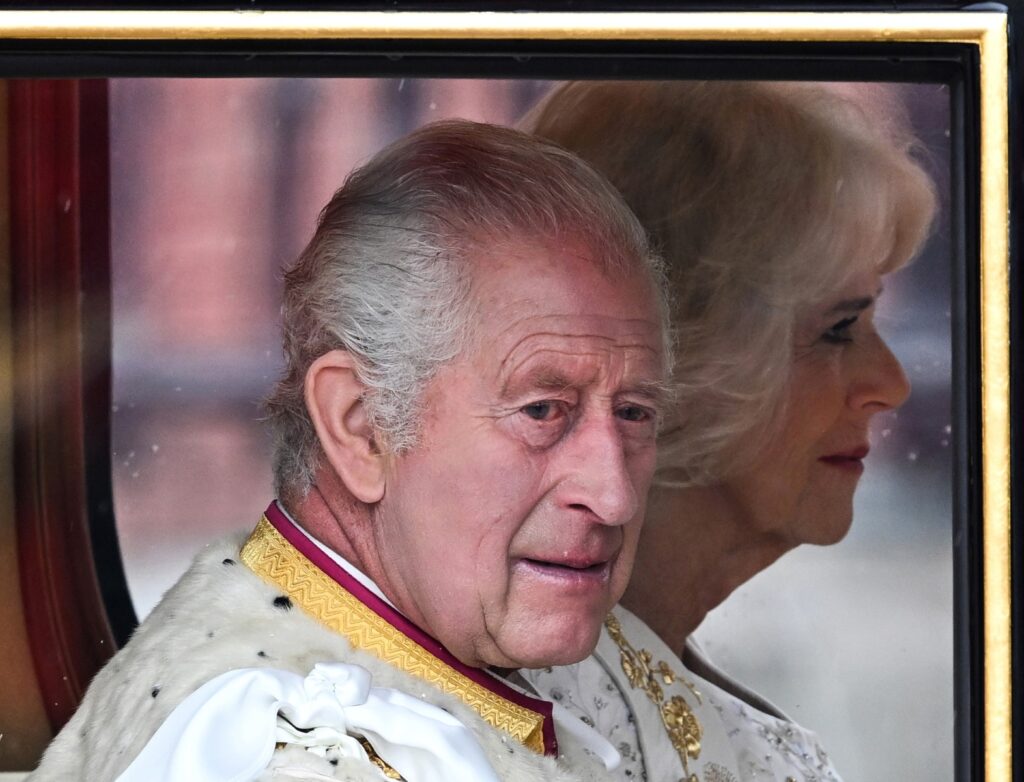 Charles III will be crowned king in a solemn Christian ceremony steeped in 1,000 years of history and tradition, but adapted to reflect 21st-century Britain.
St Edward's Crown — a solid gold, sacred symbol of the monarch's authority used only once in their reign — will be placed on Charles's head at 1100 GMT to cries of "God Save the King".