In light of a brief two-year hiatus occasioned by the COVID-19 pandemic, The Future Awards Africa (TFAA) held an intimate ceremony in Lagos State to present its iconic Africa-shaped golden plaques to some of its 2020 and 2021 winners — icons aged between 18 and 31, breaking ground in their areas of expertise.
The exclusive event tagged 'The Networking Mixer: An Evening of Celebration and Collaboration' which was held on Thursday at British Council Lagos saw guests engage in conversation amid recognition for some of the continent's most promising minds.
The recipients of the 2020 prizes include Mark Angel (Comedy), Wisdom Franklin (Fashion), Chigozie Obi (Art and Literature), Onakoya Babatunde (Community Action), Henrich Akomolafe (Entrepreneurship), and Lehle Balde (Intrapreneurship).
Others are Seun Fakorede (Governance); Kingsley Ayogu (Arts); Adegoke Olubisi, Titi Ovia, Dimeji Sofowora (Disruption); Aisha Salaudeen (Journalism); Toluwalase 'Logan February' Akinwale (Literature); Dafe Oboro (Film); and Chioma Nwosu (Health and Wellness).
The 2021 awardees were also presented with their statuettes, with the recipients being Dr Cassandra Akinde (Health and Wellness), Oyinkansola Fawehinmi Foza (Lawyers), Kayode Kasum (Film), and Kennedy Ekezie (Technology).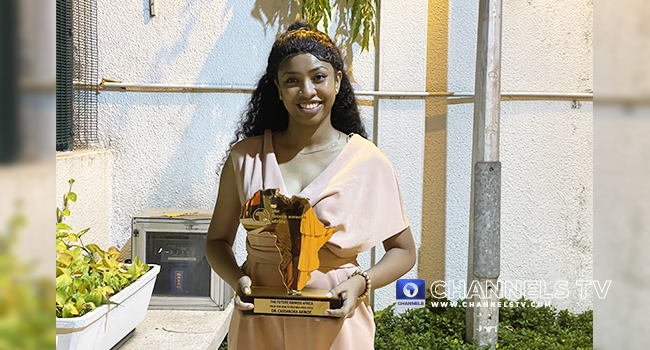 The organisers encouraged stakeholders to share their experiences, foster new collaborations, and exchange ideas as several winners took centre stage.
In his keynote speech, the Chief Executive Officer, RED, Ayodeji Rasaq, reminded the winners in attendance of the mission of the awards and what the platform seeks to accomplish with the generation of youths making a difference in Nigeria and beyond.
"When The Future Awards started, the goal was to basically recognise the work of a lot of the people who are changing our world, changing Africa, and doing so very early in life," he said.
He expressed excitement for the possibilities and "all of the great things that everyone here has done and can do".
As the leader of the organisation behind the much-coveted awards, he primed the audience for this year's edition of the ceremony.
Rasaq's remarks were quickly followed by those of RED Co-founder and Chairman, AW Network, Adebola Williams, who gave a rousing call to action.
Recounting TFAA's journey since the first award in February 2006, he made a distinction between the initial 12 years and the past five years during which the organisers began to groom the next "owners" who, according to him, took the reins last year. 
On his decision to step down as RED chief executive, the media entrepreneur said succession can be cheapened because people often feel attached to titles, positions, power, and influence. 
"That is why you're all special — because everyone who's here tonight is also able to create magic at whatever level he finds himself. So, don't be afraid to build a business that is beyond you," he said.
As outdoor water mist fans provided respite from the waning 32-degree Lagos sun, contemporary musical hits set the mood for the gathering with guests dressed in their best corporate casual wear getting treated to finger foods and ice-cold beverages. 
Clustered under a sprawling chiffon-draped canopy across the venue's well-manicured lawn, the young big shots wasted no time in making connections that could, maybe, one day, revolutionise the world.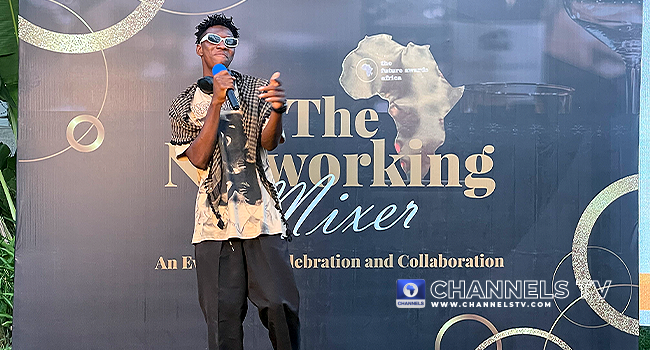 Also gracing the event were Big Brother Naija alums Anto Lecky (who co-anchored the event together with 2020 Intrapreneurship Prize recipient Lehle Balde), Ozoemena Chukwu popularly known as Ozo, and Alexandra Asogwa aka Alex Unusual.