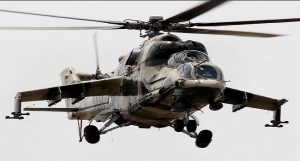 The Nigerian Air Force says it will embark on "Operation Forest Storm", targeted at the Boko Haram insurgents identified in the Sambisa Forest.
The force expressed delight at the great results recorded in its current battle of wiping out the insurgents in Nigeria's Northeast region.
As the war against the dreaded terrorists rages on, the Air Force said its officials have recorded tremendous success, especially in the Sambisa Forest in Borno State.
Air Force Chief of Training and Operations, Air Vice Marshall Ahmed Iya, made the disclosure on Wednesday during an interview with reporters at the Air Force Base in Yola, the Adamawa State capital.
He said the operations followed investigations indicating that recent Boko Haram activities had been noticed in some places in Nigeria's Northeast region.
Air Vice Marshall Iya asked Nigerians not to panic as a result of the operation, saying it was aimed at curtailing the Boko Haram menace in the region.
He further revealed that the special operation would last for few days and would not only be conducted in the north, but extended to the south considering the activities of the militants of the Niger Delta region.
Iya also pledged that the Air Force would do everything possible to bring an end to the activities of insurgence in Nigeria.
Recently, the Nigerian Air Force successfully reconfigured another alpha jet for combat role.
The alpha jet has been reconfigured to carry both rockets and bombs during combat missions.
The alpha jet has been reconfigured to carry both rockets and bombs during combat missions.
Boko Haram terrorist group has attacked communities in the northeast in its over six years campaign for an Islamic State and an end to Western education in the region.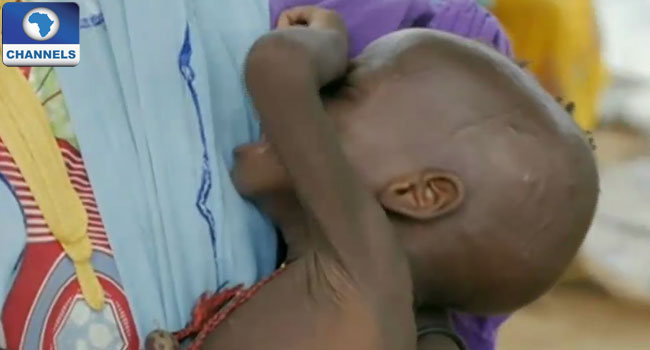 The group that has retreated from communities it had taken control of due to heightened counter-terrorism operation now sees Sambisa forest as a safe haven.
Activities of the group in the past years have led to the death of thousands and displaced over two million persons in the region.
Its aftermath, according to UNICEF, is severe humanitarian crisis.
The United Nations' agency said not fewer than 49,000 persons, including children, nursing mothers and breastfeeding mothers are severely malnourished  and are risk of death.
UNICEF has stressed the need for aid to come to the region in form of nutritious foods that could turn the tide for the malnourished.