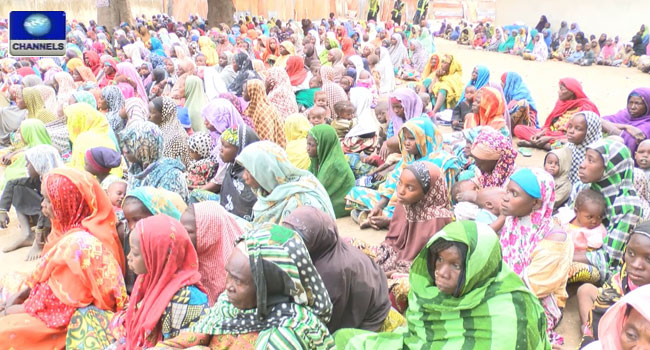 Internally Displaced Persons (IDPs), from Wukari Local government area of Taraba state who are taking refuge in Nasarawa state, are seeking assistance from the government of both states and well meaning individuals to cater for their welfare.
They made their needs known when Channels Television visited the camp where they are residing.
The IDP's who have been in Nasarawa state since June, 2014, said they depend on menial jobs around their vicinity for survival.
They also lamented over the fact that their children have been forced to leave school and that many of their relatives have starved to death.
"We are facing food and health challenges and our children do not go to school. We are appealing to the government and individuals to intervene immediately.
"They should help us with food and other things because what we are facing is not good. We will not stop appealing to them until something is done"
The people who are over 200 in number are currently taking solace at the 'Almajiri' school built by the Goodluck Jonathan administration in 2012, which has never been put to use since completion.
Just recently, the Nasarawa state government had asked the IDP's to vacate the school and return to their state, but they have remained, as a result of not having where to return to.
Speaking on their behalf, one of the IDPs therefore appealed to the governor to allow them start their lives afresh if no other place would be provided for them.
"In terms of the vacation from here, if we would be leaving this place as the governor says, he should please create another environment for us and if there is an arrangement as such we would be happy; but if there is nothing, the governor should please leave us here because we don't have anywhere to go even in our home in Wukari where we left before coming here, we have no home we have nothing there so it is here that will calm us down that we will be able to start our lives afresh" he said.